Lakewood, NJ
The Patch Boys, the FIRST and MOST-TRUSTED drywall repair franchising company in the nation, is experiencing explosive growth as it introduces its concept across the nation.
A completely mobile business, The Patch Boys provides homeowners, landlords, property managers and business owners with a highly focused wall patching service – a specialization that most general contractors, electricians, plumbers, handymen and construction companies don't want to do or can't do very well.
The franchisor now has more than 60 locations in 28 states, including 19 that already opened this year. These include new territories in Denver, CO, Salt Lake City, UT, Ft. Worth, TX, Dallas, TX, Virginia Beach, VA, Little Rock, AR, Austin, TX and Raleigh, NC. There are also over 30 territories in the pipe line.
"The growth of our brand is very exciting and the quality of owners we attract is simply flattering" said Leo Goldberger, Founder and CEO. "Not only have we invented this concept and brought it to the homeowners across the nation, but we constantly improve the process, and introduce up-to-date features to make the process easier for the franchise owners and our clients."
Entrepreneur magazine recently named The Patch Boys among one of the 2018's Up-and-coming brands, while FranchiseRankings.com has ranked them in the TOP-10 franchises in multiple categories. The company's growth over its last 3 years, has consistently grown by approx 8% month over month.
In addition to working with homeowners, landlords and property management companies, The Patch Boys also subcontracts services directly to general contractors, roofers, electricians, plumbers, HVAC companies and other trade professionals who may not have the time or resources to repair damages to drywall as a result of their services. Moreover, a simple business model and proprietary computer technology allows Patch Boys franchise owners the luxury of operating the business from the comfort of their own homes.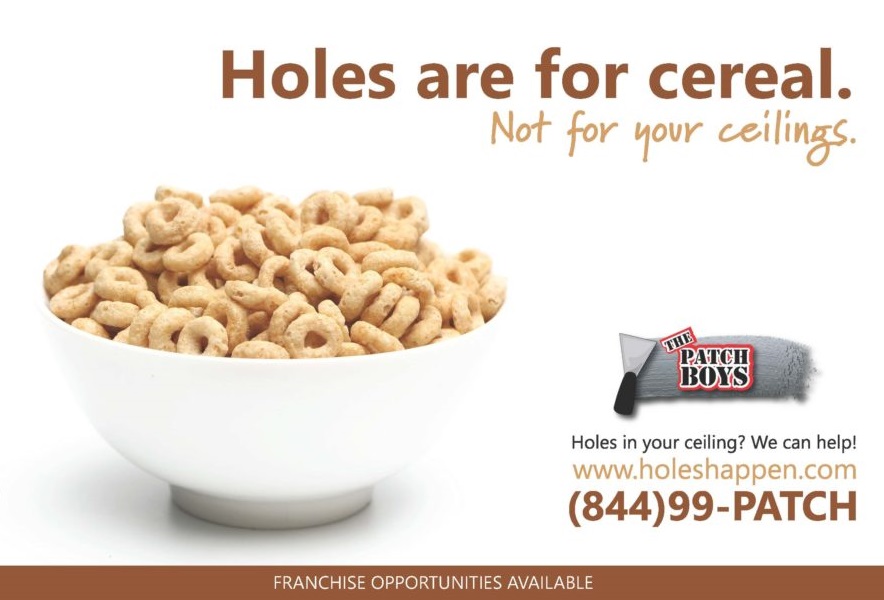 About The Patch Boys
Founded in 2008 by entrepreneur Leo Goldberger, The Patch Boys has become synonymous with drywall repair. Recognizing that most general contractors and other trade industry professionals lack the time and resources to repair drywall damage caused by their services and other unforeseen forces, The Patch Boys strives to provide landlords, property managers, businesses and homeowners a reliable and efficient service to get their properties back to normal as quickly as possible.
For more information about the Patch Boys, please visit ThePatchBoys.com or call (844) 99-PATCH