Leading Senior Care Franchise Offers Award-Winning Senior Care Services to New Haven County.
ROSEVILLE, Calif. — Always Best Care Senior Services, one of the leading senior care franchise systems in the United States, announced today that it has opened its newest franchise in Wallingford, Connecticut. Always Best Care of Wallingford/Greater New Haven marks the company's sixth location in the state and will provide senior care services to the communities of Branford, Cheshire, East Haven, Guilford, Hamden, Meriden, Madison, North Haven, North Branford, New Haven, Orange, Prospect and Wallingford. The new agency is owned and operated by first-time franchisee Linda Craig.
"Linda exudes an admirable amount of dedication and passion towards positively impacting the lives of those in need," said Jake Brown, President and CEO of Always Best Care. "We're very proud to welcome her to the Always Best Care family and believe her past experience in management and leadership in the medical arena coupled with her knowledge of the local community will allow her to provide exceptional care to Wallingford and the surrounding areas."
As a resident of Wallingford for more than three decades, Craig has built a career devoted to helping the local community through various roles within the healthcare industry. The entrepreneur has experience in pharmaceuticals and laboratory management and most recently held the position of Regional Manager of Business Development for an oncology medical diagnostics company, establishing a strong network of healthcare professionals within the community. Craig earned a masters degree from the University of West Haven and a bachelor's degree from Drew University.
"After many years of working with patients on a variety of levels within Wallingford and the surrounding areas, I noticed the need for quality senior care services," said Craig. "I'm thrilled to bring Always Best Care's services to my community and will continue to pride myself on providing the best care to seniors and loved ones that need it most."
Always Best Care is one of the nation's leading providers of non-medical in-home care, assisted living placement services and skilled home health care, and is the only senior services franchise system that combines the three to create three separate revenue streams for its franchisees. The company delivers its services through an international network of more than 200 independently owned and operated franchise territories throughout the United States and Canada.
By working with case managers, social workers, discharge planners, doctors, and families, Always Best Care franchise owners provide affordable, comprehensive solutions that can be specifically matched to meet a client's particular physical or social needs. The hallmark services of Always Best Care include non-medical in-home care and assisted living finder and referral services, with skilled home health care now being phased in throughout the country.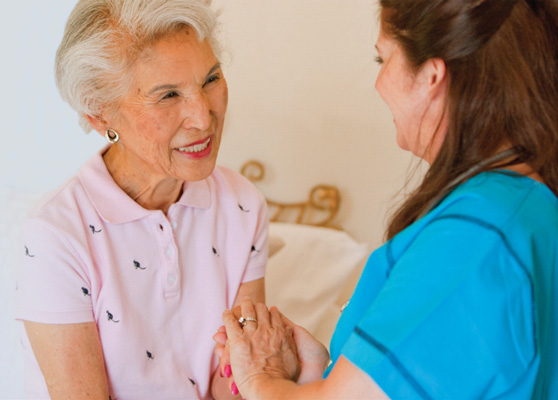 About Always Best Care
Founded in 1996, Always Best Care Senior Services is based on the belief that having the right people for the right level of care means peace of mind for the client and family. Always Best Care assists seniors with a wide range of illnesses and personal needs, and currently provides more than 4 million hours of care every year. Franchise opportunities are available to individuals interested in leveraging the company's clear strategy and proven track record for delivering affordable, dependable service to seniors in their local areas.
Always Best Care also offers an exclusive program called Always in Touch, a telephone reassurance program that provides a daily phone call to seniors and disabled adults who are living alone and have limited contact with the outside world. Always in Touch is the only absolutely free national telephone reassurance program of its kind anywhere in the USA and Canada.