Premier national talent acquisition franchise expands into thriving California market
SONOMA COUNTY, Calif. — NEXTAFF, an industry leader in identifying quality talent for businesses, today announced it is opening its first location in Sonoma County, California.
The new office will operate in Rohnert Park, California, and will offer staffing solutions to businesses in all industries.
"Sonoma has a vibrant culture and a wealth of talent to pull from," said Cary Daniel, co-founder and director at NEXTAFF. "But it's not about helping local business find any talent, it's about finding quality talent. Whether you're looking for housekeepers, accountants, or drivers, every business is trying to accomplish one goal: getting a quality person in that role. At NEXTAFF, we differentiate ourselves, to the benefit of our clients, by expanding beyond the job boards and connecting with any and every person that might be open minded about a new job or career. The result is a completely different approach to the same candidate search — providing a larger pool of qualified candidates before you even start the screening process."
NEXTAFF offers a proprietary recruiting method called X-FACTOR™, which combines hiring methodologies that are statistically proven to outperform what typical staffing competitors and HR departments traditionally do.
"We evaluate each client on a case-by-case basis," Daniel said. "The NEXTAFF system is designed to be customized for each client, based on their particular needs and the industry they're in. One thing that's the same, though, is that our methodology can increase candidate quality by five times the norm. We look forward to bringing results like that to Sonoma."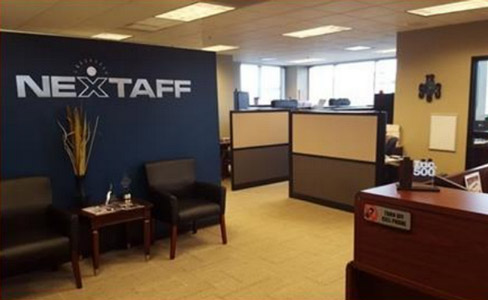 About NEXTAFF
NEXTAFF helps companies identify, evaluate and acquire quality talent through our proprietary X-FACTOR™ model. Our comprehensive approach is designed to outperform a typical staffing supplier model by up to five times. Each office is locally owned and operated, which allows our clients to work directly with owners in hiring quality talent. As the franchise division of Malone Workforce Solutions, NEXTAFF offers a variety of custom solutions to industrial, administrative, professional, information technology and healthcare industries. NEXTAFF's goal is to enable clients to concentrate on their core business activities while we identify, evaluate and acquire quality talent.