Franchisees Recognized for Exemplary Contributions to Their Communities
KING OF PRUSSIA, Pa. — Goddard Systems, Inc.'s (GSI), the franchisor of The Goddard School, annual franchisee convention was held in Nassau, Bahamas. Recipients of its yearly awards were announced to honor model franchisees who contribute to their communities through service-based projects and provide high-quality childcare with leading health and safety practices.
Goddard School franchisees attend the convention because they know it is essential to running a successful business.
For a full list of categories and award winners, visit The Goddard School's website.
"Ideas generated in workshops and time spent with fellow owners keep you up on latest trends and changes in the industry/business. Networking is paramount at these events and provides so much connection amongst GSI and Franchisees," said Barbra Bryan from Mooresville, NC.
"As proven by this year's honorees, choosing to operate a School is more than just a good business decision," said Joe Schumacher, CEO of GSI. "Our franchisees choose to make a profound impact on the lives of future generations."
The Goddard School focuses on learning through play for children from six weeks to six years old. This year marks the system's 30th anniversary in business. Learn more about franchising opportunities with The Goddard School at www.goddardschoolfranchise.com.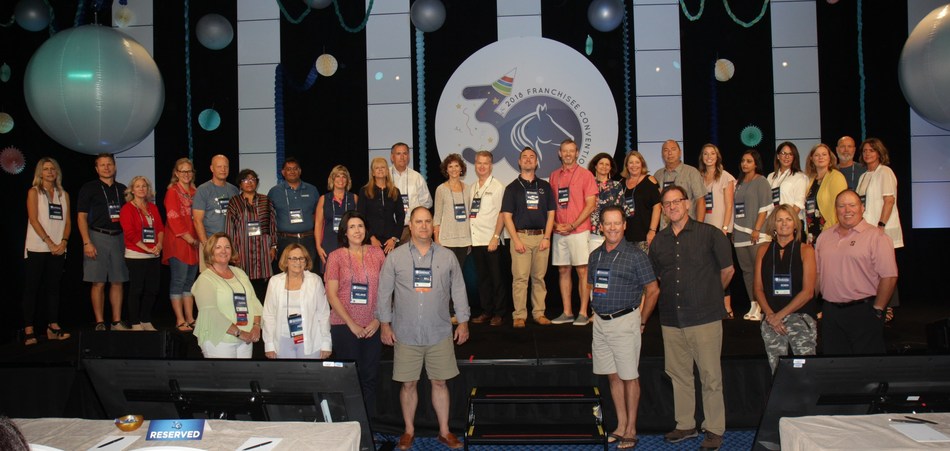 About The Goddard School®
Learning for fun. Learning for life.®
Celebrating 30 years of continued growth in early childhood education, The Goddard School uses the most current, academically endorsed methods to ensure that children have fun while learning the skills they need for long-term success in school and in life. The Goddard School's Educational Advisory Board, comprised of acknowledged experts in various fields of early childhood education, contributes to the development of The Goddard School's F.L.EX.® Learning Program (Fun Learning Experience), which helps children explore and discover their interests in a safe, nurturing environment. Goddard Systems, Inc., the franchisor of The Goddard School, earned AdvancED Corporation Accreditation and Middle States Corporate Accreditation for meeting high standards in early learning, child development and childcare. The Goddard School serves more than 65,000 students ages six weeks to six years in more than 480 Goddard Schools in 36 states and is poised to open its 500th School in 2018.