Leading senior care solutions organization celebrates 30th anniversary reaching 30 podcast episodes providing valuable information for aging population. 
PHOENIX — CarePatrol, the nation's largest senior care solutions agency, celebrates one year of its podcast, "My Care Advisors" with its 30th episode airing June 15th to coincide with the brand's 30th anniversary.
The free, informational podcast, which now has over 30,000 downloads, aims to provide listeners with leading experts who will shine a light on need-to-know topics for an aging population, such as health concerns, financial planning, care options, and more.
"Our goal is to always help our clients live a vibrant and healthy life and this podcast and the experts that we bring on help them do just that," said Becky Bongiovanni, president of CarePatrol. "It is wonderful to celebrate one-year of the podcast with the milestone of reaching 30 years in business helping families decipher the best care solution for themself or a loved one with less stress."
The 30th episode, which is titled "Three Decades of Family Caregiving Support" celebrates CarePatrol's 30th year of supporting older adults and their family members to navigate care solutions. This episode highlights:
How the mission and unique approach of CarePatrol has helped build a strong foundation of 'giving seniors and their families a less stressful and easier way to find safer senior care choices' for more than 30 years.
The important roles of local Senior Care Advisors and Certified Senior Advisors (CSA)® in supporting older adults navigate senior care options.
Considerations when selecting the right support to navigate senior care options.
How CarePatrol's systems, tools and process improvements and people help support older adults and their caregivers.
Insight into the future for senior care options and the support needed to help navigate the complexities of care.
"This podcast has been enthusiastically embraced by listeners worldwide that are thirsty for valuable information on the myriad of issues that come with aging," said Jennifer LoBianco, chief marketing officer at Best Life Brands, parent company to CarePatrol. "The content we put out on this podcast helps to show our organization's commitment to ensuring our clients can live their best life along the continuum of care and that their caregiver has all the information they need to make that a possibility."
Founded in 1993 by a social worker after observing the personal trauma experienced by a family whose loved one had been placed in the wrong type of facility, CarePatrol became the pioneer organization whose core values are dedicated to being a comprehensive personal service and valuable resource for families during the placement of a loved one. The franchise assesses each client's care level and financial needs, as well as general preferred locations to recommend the best independent living, assisted living, memory care and in-home care options. Services are available at no cost to their clients, as they are paid by tens of thousands of quality pre-vetted providers across the nation.
To learn more about CarePatrol, visit https://www.carepatrol.com/.
To learn more about "My Care Advisors," visit https://www.carepatrol.com/podcast.html.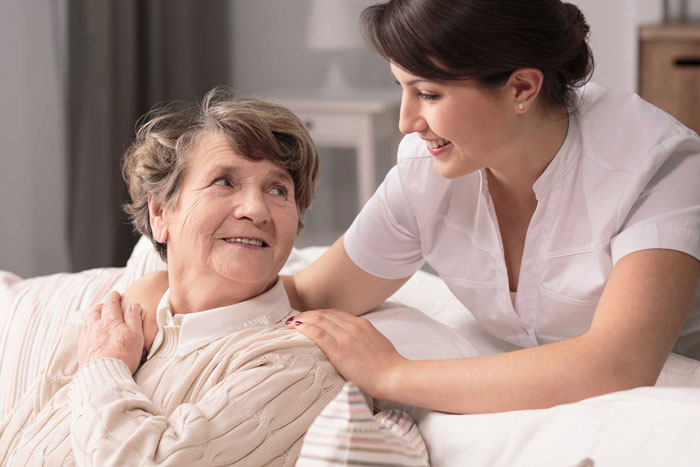 About CarePatrol
CarePatrol is the nation's largest senior care solutions franchise. Through more than 150 offices in 35 states, local senior advisors provide a free service in helping families find quality, top-rated assisted living, independent living, memory care, nursing homes and in-home care. Founded in 1993, CarePatrol began franchising in 2009 and is now part of the Best Life Brands family, with private equity backing by The Riverside Company. CarePatrol is proud to have earned the Franchisee Satisfaction Award from Franchise Business Review for 12 years in a row, and has earned placement on the Entrepreneur Franchise 500 list. For more information, visit www.CarePatrol.com/franchising.