CLEVELAND, OH – PRNewswire
Americans are more stressed out about the future of our nation and the ongoing political divide according to a Harris Poll survey conducted late last year for the American Psychological Association.  In fact, political turmoil is now the top source of stress ahead of concerns about money and work.  The good news is that April is Stress Awareness Month, and HealthSource, America's largest group of clinics specializing in holistic healthcare, will be offering free massages and consultation on ways to prevent stress from causing chronic pain.
More than 60,000 Relax-O-Gram cards will be handed out in April by participating HealthSource clinics, offering recipients free massages.  HealthSource clinics will also be conducting free massages out in the community to teachers, social workers and first responders (police, fire, EMS, active military and veterans).  In addition to the free massages, the clinics will feature a special Pain & Stress Relief Package for just $49, which includes a massage, chiropractic evaluation and bottle of Relax, a dietary supplement that promotes relaxation and normal sleep.
Stress Awareness Month has been celebrated every year in April since being established in 1992.  The goal is to educate Americans on the impact stress can have on the body while offering ways to reduce stress before it leads to chronic pain.  According to the American Institute of Stress, approximately 90 percent of all doctor visits are attributable to stress, including conditions ranging from back and neck pain, stomach disorders and heart disease.  Job related stress costs American businesses more than $150 billion a year in lost productivity.
"Stress is a relationship between your brain and your body," said Dr. Chris Tomshack, CEO and founder of HealthSource. "Left unchecked the stress your brain is communicating to your body can cause physical harm.  Diet, stretching, massages, exercise, yoga and relaxation techniques can help you manage stress.  If you experience chronic back or neck pain as a result of stress, it's important to schedule an appointment with a chiropractor."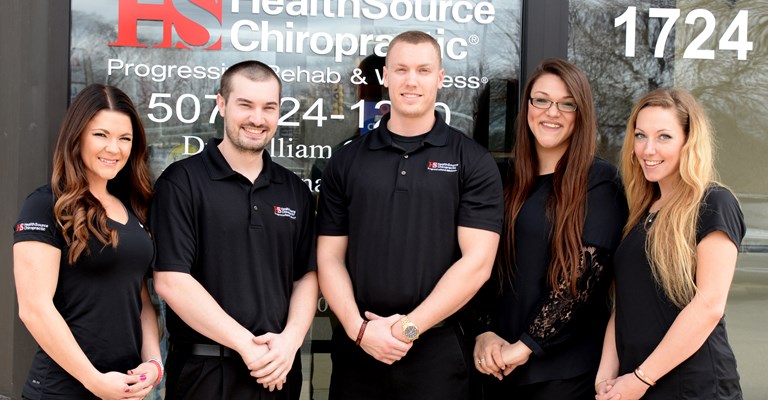 About HealthSource
HealthSource, a national holistic care and chiropractic franchise, treats pain throughout the entire body, sciatica, fibromyalgia and other common concerns, and also focuses on pain prevention and nutrition. The company continually implements new treatments and medical advancements, staying on the cutting edge of medicine. HealthSource began franchising in 2006 and has more than 250 domestic and international locations. For more information about HealthSource, visit www.healthsourcechiro.com.