PITTSBURGH, PA – PRNewswire
GNC Holdings, Inc. (NYSE: GNC) (the "Company") today announced that it has received consents from approximately 87% of term lenders under GNC Nutrition Centers, Inc.'s credit agreement to extend the maturity date of the term loans held by such lenders to March 2021 and to make certain other modifications to the credit agreement. GNC also announced that Harbin Pharmaceutical Group Holding Co., Ltd ("Hayao") has agreed that, subject to closing of the amendment in accordance with the Securities Purchase Agreement between the parties, this level of participation in the amendment satisfies the minimum participation requirement in the previously announced $300 million strategic investment and that both parties will continue working together to complete the transaction.
Following the closing of the amended and restated term loan facility and the other related transactions, the maturity date of the term loans held by participating lenders will be extended by two years, the Company's existing Revolving Credit Facility will be cancelled and GNC will enter into a new $100 million ABL Revolver. Concurrently, a portion of the extended term loans will be exchanged for ABL FILO term loans which together with certain newly funded ABL FILO term loans borrowed on the closing date will equal $275 million in aggregate principal amount. GNC expects the amendment and extension transaction will close by the end of February but there can be no assurance in connection therewith.
Ken Martindale, chief executive officer of GNC, commented, "Today's news is another important milestone in optimizing our balance sheet, and represents an important step towards completion of the Hayao transaction. We have been actively engaged in discussions with our term loan lenders, and I want to thank them all for their support.  With these consents in hand, we are better positioned to deliver profitable growth, and create significant value for our stakeholders."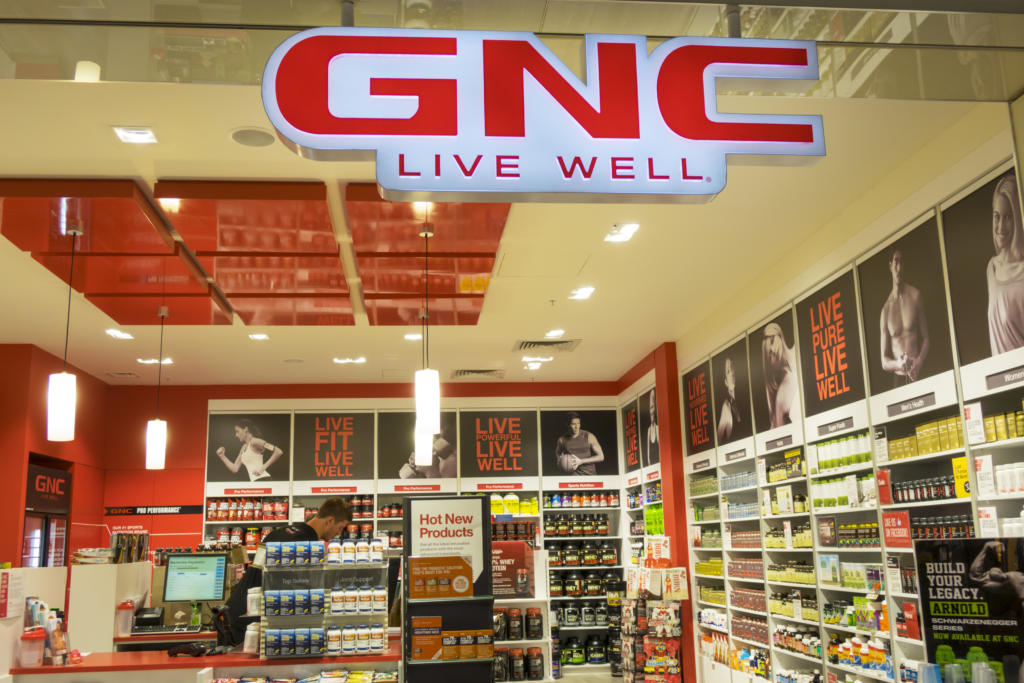 About Us
GNC Holdings, Inc.  (NYSE: GNC) – Headquartered in Pittsburgh, PA – is a leading global specialty health, wellness and performance retailer.
GNC connects customers to their best selves by offering a premium assortment of heath, wellness and performance products, including protein, performance supplements, weight management supplements, vitamins, herbs and greens, wellness supplements, health and beauty, food and drink and other general merchandise. This assortment features proprietary GNC and nationally recognized third-party brands.
GNC's diversified, multi-channel business model generates revenue from product sales through company-owned retail stores, domestic and international franchise activities, third-party contract manufacturing, e-commerce and corporate partnerships. As of December 31, 2017, GNC had approximately 9,000 locations, of which approximately 6,700 retail locations are in the United States (including approximately 2,400 Rite Aid franchise store-within-a-store locations) and franchise operations in approximately 50 countries.
Additional Information About the Equity Investment and Where to Find It
This communication is being made in respect of the proposed transaction involving GNC and Hayao. A special stockholder meeting will be announced soon to obtain stockholder approval in connection with the proposed issuance of convertible perpetual preferred stock to Hayao. GNC expects to file with the Securities and Exchange Commission (the "SEC") a proxy statement and other relevant documents in connection with the proposed equity issuance. The definitive proxy statement will be sent or given to the shareholders of the Company and will contain important information about the proposed equity issuance and related matters. INVESTORS OF GNC ARE URGED TO READ THE DEFINITIVE PROXY STATEMENT AND OTHER RELEVANT MATERIALS CAREFULLY AND IN THEIR ENTIRETY WHEN THEY BECOME AVAILABLE BECAUSE THEY WILL CONTAIN IMPORTANT INFORMATION ABOUT GNC, HAYAO AND THE PROPOSED EQUITY ISSUANCE. Investors may obtain a free copy of these materials (when they are available) and other documents filed by GNC with the SEC at the SEC's website at www.sec.gov, at GNC's website at www.gnc.com or by sending a written request to GNC at GNC Holdings, Inc., 300 Sixth Avenue, Pittsburgh, Pennsylvania 15222, Attention: Secretary.