Trusted Name in Drain and Sewer Services Set to Support Local Property Managers, Contractors, Plumbers & Homeowners with 24/7, 365 Drainage Solutions. 
AUSTIN, Texas — Zoom Drain – a leading operator of drain and sewer services – opened its newest franchise in Central Texas on August 15. Located at 1220 Satterwhite Rd. Suite 1104 in Buda, Texas, Zoom Drain of Central Texas will proudly serve Austin and the surrounding areas. This is the fourth Zoom Drain franchise in Texas, with 50 total locations nationwide.
The owners of the new location are local entrepreneurs Ernst and Amanda Cajuste, who are originally from the Midwest but moved to Austin 13 years ago. The pair brings a diverse professional background to Zoom Drain. Ernst has experience in sales, customer satisfaction, and business development, while Amanda brings a robust skill set in team management, leadership, and problem-solving to Zoom Drain. The couple wanted to invest in an essential, resilient business, even during times of recession, with a strong franchisee support network. Zoom Drain immediately stood out. In the coming years, the Cajustes hope to grow into more markets and involve their three children in the business.
"As we celebrate the opening of our second Zoom Drain location in Austin, we look forward to providing the community with essential drain services," said the Cajustes, Owners of Zoom Drain's Central Texas location. "Opening a business has always been something we wanted to do, and we are thrilled to have the opportunity with Zoom Drain. Since moving to Texas 13 years ago, we have fallen in love with everything the area has to offer, and we are proud to be able to help the community through our new business. "
Zoom Drain provides around-the-clock residential and commercial services centering on drain and sewer cleaning, sewer pipe video inspections, grease trap maintenance, and much more. From clogged sinks and bathtubs to main sewer line blockages, Zoom Drain utilizes five different drain cleaning machines and a custom hydro-jetter to tackle any sewage issue that arises. Customers include commercial property managers, contractors, plumbers, and homeowners needing immediate solutions to drain and sewage issues.
Zoom Drain prides itself on consistently providing swift, dependable service by expertly-trained specialists for emergency and planned maintenance service needs – everything that has to do with wastewater management. Zoom Drain is available 24 hours a day, seven days a week, 365 days a year, and there's never any additional cost for "off-hours" service such as nights, weekends, or even holidays.
"We are thrilled to see Ernst and Amanda continue to grow and thrive with the Zoom Drain team and bring their expert services to Central Texas and the surrounding areas," said Jim Criniti, CEO of Zoom Drain. "Drain and sewer emergencies are a nightmare for anyone, so offering skilled and reliable services to the Central Texas community is our priority. We look forward to growing our brand in the area and beyond."
To learn more about Zoom Drain, visit https://www.zoomdrain.com/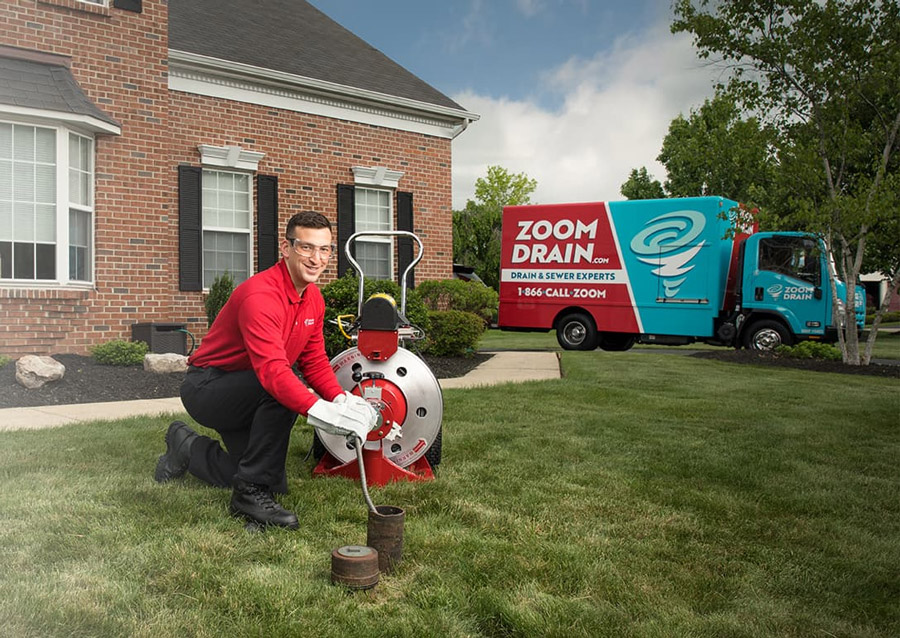 About ZOOM DRAIN:
Zoom Drain is an operator and franchisor of drain and sewer services, focusing on the repair, maintenance, and installation of everything "below the drain." Zoom Drain provides expertly trained wastewater specialists for emergencies and planned maintenance of drains and sewers. Headquartered in 
Philadelphia, Pennsylvania
, Zoom Drain currently has 35 locations across the U.S. and continues to grow. For more information about Zoom Drain, please visit
zoomdrain.com
 or email
PR@zoomdrain.com
.