Trusted Name in Drain and Sewer Services Set to Support Local Property Managers, Contractors, Plumbers and Homeowners with 24/7, 365 Drainage Solutions.

JACKSONVILLE, Fla. — Zoom Drain – a leading operator of drain and sewer services – opened its newest franchise in Jacksonville, FL on June 6. Located at 845 Whitlock Ave., Unit 906, Zoom Drain of Jacksonville will proudly serve St. Johns, Duval County, The Beaches and other surrounding areas. Currently, there are four Zoom Drain franchise locations in Florida, with 48 total nationwide.
The owner of the new location is Zeke Malz, a Jacksonville native and graduate of the University of North Florida with degrees in both Sports Management and Business Management. Malz always knew he wanted to be a business owner but never knew what field he wanted to pursue. Following his college graduation, he was introduced to Zoom Drain. He quickly saw what a great opportunity the brand provided – thanks to a clear potential for growth, impressive leadership and franchisee relationships, and just overall brand strength. He was also attracted to Zoom Drain because of the growing need for the brand's expert services not only in his community, but around the country. Malz plans to expand throughout northern Florida in the near future, with the help of his office manager, and mother, Kathleen Malz.
"I was born and raised in Jacksonville and my grandfather owned multiple businesses in the area as well," said Zeke Malz, owner of the Zoom Drain in Jacksonville. "I hope to continue the family legacy by building success in the Jacksonville area, bringing Zoom Drain's strong brand and expert services to the community. I believe this city is headed in the right direction with its growth and prosperity and I am proud, and excited, to be a small part of that."
Zoom Drain provides around the clock residential and commercial service centering on drain and sewer cleaning, sewer pipe video inspections, grease trap maintenance and much more. From clogged sinks and bathtubs to main sewer line blockages, Zoom Drain utilizes five different drain cleaning machines and a custom hydro-jetter to tackle any sewage issue that arises. Customers include commercial property managers, contractors, plumbers and homeowners in need of immediate solutions to drain and sewage issues.
Zoom Drain prides itself on always providing swift, dependable service by expertly-trained specialists for both emergency and planned maintenance service needs – everything that has to do with wastewater management. Zoom Drain is available 24 hours a day, seven days a week, 365 days a year and there's never any additional cost for "off hours" service such as nights, weekends, or even holidays.
"We are thrilled to have Zeke Malz join the Zoom Drain team and bring his expert services to Jacksonville," said Jim Criniti, CEO of Zoom Drain. "Drain and sewer emergencies are a nightmare for anyone, so offering skilled and reliable services to the Jacksonville community is a priority for us and we're looking forward to growing our brand in the area and beyond."
To learn more about Zoom Drain, visit https://www.zoomdrain.com/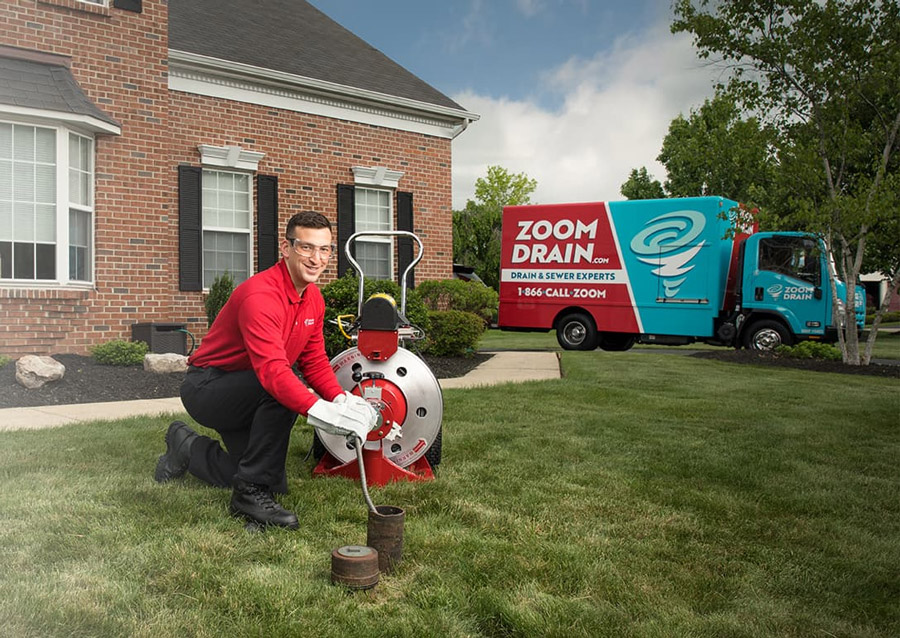 About ZOOM DRAIN:
Zoom Drain is an operator and franchisor of drain and sewer services, focusing on repair, maintenance and installation – everything "below the drain." If it deals with wastewater, Zoom Drain deals with it, providing expertly-trained specialists to respond to both emergency service and planned maintenance, cleaning more drains in a year than most plumbers clean in their career. Headquartered in Philadelphia, Zoom Drain currently has 48 locations across the U.S and continues to grow! For more information about, please visit https://www.zoomdrain.com/.