Lakewood, NJ – The Patch Boys Company – America's First And Most Trusted Drywall-Repair franchising company – today named Adam Maher as its new Chief Development Officer. Formerly, Maher owns 12 Patch Boys locations across 6 states, and is constantly involved helping other franchise owners with growth, expansion and all around improvement.
As the company's new Chief Development Officer, Maher's focus will be in developing better procedures for new franchise owners, educating current owners how to achieve greater success, and overseeing the brand's overall deployment process. Maher will report to CEO Leo Goldberger and COO Curt Swanson, working side by side with them as the company is experiencing rapid growth and expansion.
"The Patch Boys has over 70 locations across the nation and we are continuing that upward trend every single month, so the addition of Adam's role on a corporate level is very exciting and very much needed," said Founder and CEO Leo Goldberger. "I know that the current and future franchise owners will find his expertise, drive, contagious hard-work ethic and business solutions to be extremely valuable, and I am thrilled to watch his motivational and enthusiastic approach in motion."
Adam resides in Salt Lake City with his wife Amy and three daughters. They are involved with several local charities and recently completed an 18-month term as addiction recovery specialists supporting people that wish to recover from addiction but can't afford treatment. Adam is a well-respected local entrepreneur with a strong background in development, marketing and operational knowledge.
"It's so exciting to be a part of a company that has created this new concept, developed it and is constantly thriving to improve, advance and revolutionize the notion," said Maher. ""From the first time I was exposed to the Patch Boys concept I was fascinated by its universal applicability, scale-ability and resiliency. As a business it is unparalleled in its ability to start small and scale quickly, turning a profit faster than anything else available."
"We have experienced an incredible amount of growth over the past year, so we have to make sure that we continue to promote quality and accuracy across the board, said Curt Swanson, COO. " "Therefore, the addition of Adam as our Chief Development Officer will be essential to ensure that as we promote and scale our brand, we do so with proper management and a resounding structure that supports it fully."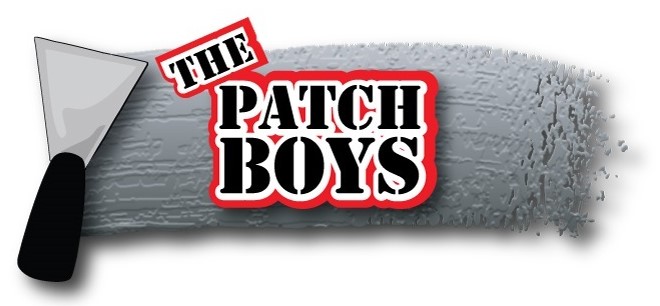 About The Patch Boys
Founded in 2008 by entrepreneur Leo Goldberger, The Patch Boys has become synonymous with drywall repair. Recognizing that most general contractors and other trade industry professionals lack the time and resources to repair drywall damage caused by their services and other unforeseen forces, The Patch Boys strives to provide landlords, property managers, businesses and homeowners a reliable and efficient service to get their properties back to normal as quickly as possible.
For more information about the Patch Boys, please visit ThePatchBoys.com or call (844) 99-PATCH.