SCOTTSDALE, Ariz. — Amid the booming home care industry, Executive Home Care offers a compelling and rewarding franchise opportunity for entrepreneurs seeking a meaningful and profitable business venture. With a strong brand reputation, a proven business model, and comprehensive training and support, Executive Home Care stands as a leading choice for those looking to enter the thriving home care market.
As the senior population continues to grow and the trend towards home-based care intensifies, the demand for high-quality home care services is on the rise. Executive Home Care, with its commitment to compassionate, reliable, and affordable care, is perfectly positioned to meet this increasing demand.
"Executive Home Care offers a unique opportunity in a burgeoning industry," said Kevin Porter, Brand President. "Our franchisees benefit from a robust business model that has been proven over time, our ongoing commitment to training and support, and the personal satisfaction that comes from making a positive difference in the lives of our clients."
Executive Home Care franchisees receive extensive training and support from an experienced team, equipping them with the knowledge and tools they need to successfully run their business. In addition, the strong brand reputation of Executive Home Care lends credibility to franchisees, helping them establish a foothold in their local markets.
Several Executive Home Care franchisees have already experienced the rewards of this opportunity. Wendy Khan, an Executive Home Care Operation Manager in Great Neck, NY, shared, "Managing an Executive Home Care franchise has been an incredibly fulfilling experience. It's not just about running a successful business; it's about impacting lives positively every day."
Michael Baille, an Executive Home Care franchisee based in Southern Ocean, NJ echoed Wendy's sentiments. "The support from the EHC team has been instrumental in my success. They've helped me navigate the challenges and celebrate the victories. It's a rewarding journey," he said.
Executive Home Care invites aspiring entrepreneurs to explore this opportunity and join them in their mission to provide high-quality home care services across the nation.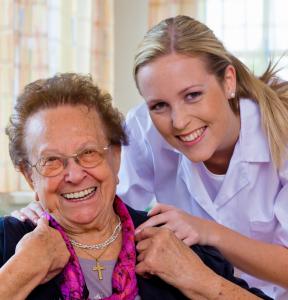 About Executive Home Care

Executive Home Care is part of the Evive Brands family providing exceptional support and services to families and communities across the nation. With various discounts and financing options available, qualified candidates are encouraged to apply. For more information, visit https://executivehomecare.com/.