NEW ORLEANS, La. — Executive Home Care, a leading provider of home healthcare services, recently held its annual national conference at the Loews New Orleans Hotel from Sept. 18-20, culminating in an awards ceremony to recognize standout franchisees.
The gathering of the brand's franchisees and company officials was highlighted by a range of insightful presentations, interactive sessions, and networking opportunities. Carisa Findley, renowned franchise expert and business coach, delivered the keynote address, sharing her wealth of knowledge from her extensive career in franchising and business development.
Executive Home Care used the conference as a platform to honor franchisees who have excelled over the past year. The awards presented included Marketing Excellence, Michael Savoie and Robin Zacks, Stratford, CT; and Grow It Forward, Michael Baillie, Morristown, NJ, and Senan Cabalfin and Jeff Wolf, Cherry Hill, NJ.
Brand President Kevin Porter said, "Our franchisees are the backbone of Executive Home Care, and this annual event provides an ideal platform to recognize their outstanding dedication and hard work. The insights shared by industry leaders like Carisa Findley not only equip them with additional tools for success but also reinforce our shared commitment to excellence in home healthcare."
The conference also included a volunteer event in partnership with Veteran Empowerment Services. Attendees assembled hundreds of toiletry bags for homeless veterans, highlighting Executive Home Care's commitment to community engagement and support for those who have served our country.
Evive Brands CEO, Tim Hadley, added, "The commitment to excellence and community demonstrated by Executive Home Care franchisees at this conference is a testament to their unwavering dedication to their clients and the communities they serve."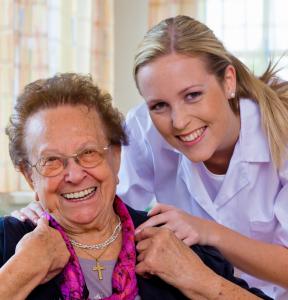 About Executive Home Care
Executive Home Care is part of the Evive Brands family, providing exceptional support and services to families and communities across the nation. Committed to the well-being and dignity of their clients, Executive Home Care is a trusted partner for families seeking quality in-home care for their loved ones. Executive Home Care invites aspiring entrepreneurs to explore their franchise opportunity and join them in their mission to provide high-quality home care services. With various discounts and financing options available, qualified candidates are encouraged to apply. For more information, please visit www.executivehomecare.com/franchise.