SCOTTSDALE, Ariz. — Executive Home Care, a leading provider in home care services, has been recognized as one of the Top 100 Game Changers in 2023 by Franchise Dictionary Magazine. The annual list recognizes proven franchises that focus on impacting veterans, filling a niche in the market, millennials' choice, making an impact, serving the community, and creating opportunities for aspiring entrepreneurs.
Franchise Dictionary Magazine's Dec. issue cites Executive Home Care has significantly transformed the home care sector with its innovative model. By providing premium, individualized in-home care services and ensuring unparalleled support, the company has set new industry benchmarks. The brand's dedication to merging compassionate care with trained professionals has not only elevated industry standards but also enhanced the quality of life for clients and their families.
"We are deeply honored by this recognition. Our commitment to combining top-tier care with professional expertise has been a cornerstone of our philosophy. This approach has allowed us to address diverse client needs while emphasizing the success and growth of our franchises," states Kevin Porter, Brand President of Executive Home Care.
Alesia Visconti, CEO of Franchise Dictionary Magazine / FranServe, adds, "2023 was a year of explosive growth and success for the franchise model. A brand that earns the Top 100 Game Changers designation has gone the extra mile to improve people's lives and sets itself apart! We are thrilled to recognize and showcase these 100+ FRAN-TASTIC brands that went above and beyond. Here's to #ChangingLives and congrats to this year's Game Changers!"
You can find the special Game Changer section here: https://franchisedictionarymagazine.com/2023-game-changers/.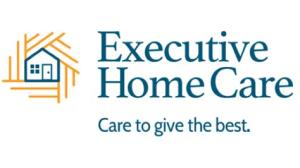 About Executive Home Care
Executive Home Care, part of the respected Evive Brands family, continues to be a pillar of support and service to families and communities nationwide. For more information, visit www.executivehomecare.com.