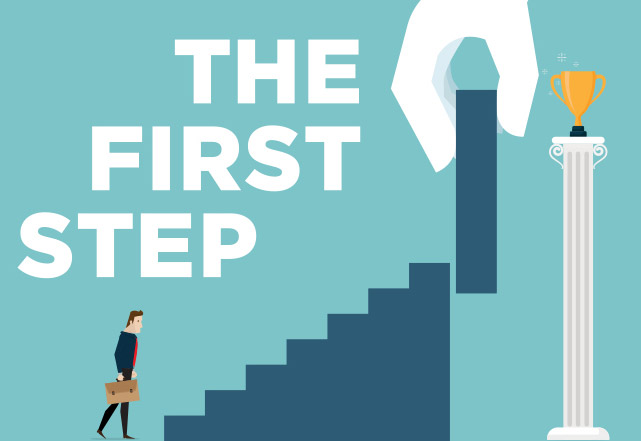 Patrick Laforet, a well-known Canadian franchise expert and author, recently quoted an excerpt from Dr. Martin Luther King Jr.: "Take the first step in faith. You don't have to see the whole staircase, just take the first step." By Don Clayton
Patrick Laforet, a well-known Canadian franchise expert and author, recently quoted an excerpt from Dr. Martin Luther King Jr.: "Take the first step in faith. You don't have to see the whole staircase, just take the first step."
Working with a certified franchise consultant (CFC) gives one the confidence they often need to take the first step to business ownership. CFCs are certified in teaching and coaching their candidates through the sometimes lengthy process of franchising. And it's typically the first step that's so daunting for many; therefore, having someone by your side guiding you through the staircase one step at a time is an ideal situation!
Thousands turn to certified franchise consultants who've been properly trained and certified to help people become more knowledgeable about the franchise world. CFCs place people in franchise ownership every day, and it all starts with that very first step. Most who don't have the privilege to work with a CFC cannot get past that first step; they, remain stuck in a rut and never are able to accomplish their dreams of business ownership. Also, franchise consultants can also help connect people to funding sources to start their franchise business.
Franchise consulting can be a very rewarding business too. Franchise consulting is a flexible, work-from-home business that can be very lucrative. For many, it is the perfect choice and they love that they can work from anywhere in the world, and all without the restrictions of a territory. Perhaps franchise consulting is for you. If you'd like to learn more, please email connect@franserve.com.
– Don Clayton
Don Clayton has spent more than 18 years helping others achieve their dream of business ownership – starting as a business broker in 2002 and then as a franchise consultant for FranServe in 2012. His passion for the business led Don to the position of VP of Talent Acquisition, where he is committed to recruiting qualified candidates who are likely to succeed as FranServe certified consultants. For more information on franchise consulting, please contact connect@franserve.com or visit franserve.com.