America's Largest Bathroom Remodeler Finds 'Growth from Within' Strategy Helping Drive Aggressive Domestic Expansion
PHOENIX — Re-Bath, the nation's largest complete bathroom remodeling franchise, announces five signed agreements – all with existing franchisees – further validating the franchise opportunity and proven business model. This news builds on the brand's impressive development efforts as it inches closer to a unit count of over 150 in the coming years.
Existing franchisees are doubling down on their investments with the brand, validating Re-Bath's unparalleled franchise office support and infrastructure for growth. Behind the five newly signed agreements are:
Guy & 

Patricia Lolmaugh

 – The Lolmaughs signed on with Re-Bath in 2011 to operate in 

Lake Villa, IL.

 Their Re-Bath operates as a family business with Guy and Patricia at the helm and support from their daughter 

Christina Lolmaugh

, along with daughter 

Beth Van Dyke

 and her husband 

Jon Van Dyke

. Looking to take on a major DMA, they signed on for the 

Milwaukee

 market and are now open and operating.

Mark and Karen Dufour

 – The husband-wife-team has owned Re-Bath in 

Panama City Beach

 since 2010. Finding immense success over the past decade-plus, the duo recently signed on to add 

Pensacola

 to their portfolio which is set to begin servicing the market in Q1 2024.

Jeff Oslund

 – With nearly three decades of success operating Re-Bath in the Detroit DMA, Oslund also now operates the 

Toledo

 market – having begun servicing the area early this year. Eager to capitalize on Midwest expansion opportunity, Oslund adds 

Traverse City

 to his portfolio as a natural extension of the success he continues to build in the 

Michigan

 market. Re-Bath in 

Traverse City

 is set to open in Q1 2024.

Henery Wall

 – Wall currently owns four territories spanning 

Oklahoma

 and 

Texas

. He operates these businesses with multiple family members, and has done so for the past 12 years. Since opening his doors, he's experienced impressive growth with steady year-over-year revenue increases. This has impacted his decision to further grow his portfolio, adding 

Wichita, KS

 to his growing roster which is set to open in Q1 2024.

Joel Dichi

 – After moving from 

Venezuela

 to 

the United States

 in 2015, Dichi brought his natural entrepreneurial spirit with him and joined the Re-Bath franchise system in 2020. He currently operates two 

Florida

 markets, 

Ft. Lauderdale

 and 

West Palm Beach

, and was recognized by the brand as "Rookie of the Year" in 2022 for his tremendous accomplishments. Now, he's decided to expand his portfolio even further to operate the Miami DMA in Q1 2024.
"Investing in more territories within this franchise was a no-brainer," said Dichi. "After purchasing two existing territories in Florida, we were able to grow our sales more than six times over since we first opened, and knew there was more that we could achieve. The unwavering support and the rock-solid business model provided by our franchisor have been instrumental in our success. We've witnessed firsthand the commitment to our growth, and it's that kind of partnership that makes expanding with this brand a truly exciting journey."
Large retail partnerships have proven successful for Re-Bath's overall growth and market share gains, driving nearly a 31% year-over-year increase in systemwide franchise installed sales. Not only are these partnerships with top-tier retailers helping to elevate brand awareness, but they are also contributing to franchisee's bottom line. Per Re-Bath's Franchise Disclosure Document, franchisees that opened prior to 2020 had average revenues of $4.9M in 2022*.
"We've set forth aggressive franchise development goals, and when existing franchisees choose to expand their commitment, it truly validates our business model as we continue to welcome new owners to the system as well," said Brad Hillier, CEO of Re-Bath. "This validation from within our own franchisee community reinforces the trust and partnership that defines our brand's success. We are excited to see our franchise family grow, knowing that their enthusiasm and entrepreneurial spirit will continue to shape our collective future."
With the home improvement industry projected to reach $620B by 2025, Re-Bath is poised to continue its market leadership and growth. The brand continues to seek strategic franchise partners to expand its footprint nationwide. Company leadership has identified prime growth markets across Florida, including Tallahassee, Gainesville, North Tampa, and Port St. Lucie, as the state continues to experience a major housing boom.
The impressive growth achieved by the brand has not gone unnoticed as Re-Bath recently earned the No. 283 spot on Entrepreneur Magazine's 2023 Franchise 500®, the world's first, best and most comprehensive franchise ranking. Re-Bath also ranked No. 2 on Qualified Remodeler's Top 500 Nationals List and was recognized as No. 1 in the "Best Bathroom Renovations" category on Bob Vila's 2022 Best Home Improvement Contractors of 2022 Ranking.
For more information on Re-Bath and franchise opportunities, visit www.rebathfranchise.com/ or call 888-454-8842.
*The figures reflect the average gross sales per franchise unit and average gross profit for 63 Re-Bath franchised businesses that opened prior to 2020. These averages are based on a 52-week fiscal period from January 1, 2022 through December 31, 2022. Of these 63 franchised businesses, 25 (or 39.7%) attained or exceeded the average gross sales per unit and 31 (or 49.2%) attained or exceeded the average gross profit. Some outlets have sold this amount. Individual results may vary. There is no assurance that you will sell as much as the average. See 2023 Re-Bath Franchise Disclosure Document for details.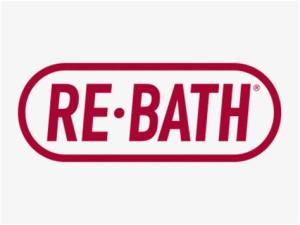 About Re-Bath
Re-Bath is the nation's largest complete bathroom remodeling franchise that has grown to more than 100 locations across the country. The parent company's first entry in the bathroom remodeling industry occurred in 1978 and focused on the hospitality sector. In 1991, Re-Bath launched its first franchise location to focus on the residential market. The company offers complete bathroom remodels, tub and shower updates, plus aging and accessibility solutions. From simple bathtub replacements to complete bathroom redesigns, Re-Bath makes bathroom remodeling effortless, convenient and affordable, all with professional, friendly and factory-trained installers. Re-Bath is a one-stop service that covers the entire process – from design to done – in three easy steps: consultation, removal, and installation. Re-Bath assembles its own exclusive line of products at its headquarters located in Phoenix, Ariz., and offers best-in-class products from national brands for its customers. For more information, please visit www.rebath.com or www.rebathfranchise.com for more details on the franchise opportunity.