Leading Health Club Franchise Continues to Amplify the Gym Experience Across the Country with Exclusive Music Releases.
WEST PALM BEACH, Fla. — Retro Fitness, one of the fastest growing health club franchises, today announced the launch of The Beat, a new initiative to boost members mood and workout experience. Offering an unparalleled health club experience with underground and up-and-coming artists and new music, members across the country will feel the beat and endorphins that come from hearing featured artists' new releases during their visits to the health clubs, prior to their national debut.
As a first-of-its-kind initiative, The Beat @ Retro Fitness affords members exclusive access and first-time listens to musical artists from around the world in more ways than one – on the gym floor, during dedicated workout classes, and throughout the health club. Further supporting Retro Fitness' commitment to members wellness – physical, mental and emotional – as well as making a lasting, profound impact on the communities in which they serve, near and far, The Beat also amplifies the synergies between the health club industry and the music industry to create new, enticing and valuable experiences for all.
"Our exclusive partnerships with underground artists and labels allow members to discover music and albums before they drop while working out in our clubs," said Victor Bao, Chief Marketing Officer at Retro Fitness. "Members can remove their earbuds and explore music that helps them with repetitive movements while increasing their metabolism and reducing mental stress. With artists from around the world dropping their music in our clubs first, The Beat @ Retro Fitness is unique in our industry as yet another brand differentiator to the classic gyms."
To kick off The Beat with the first of many partnerships to come, Retro Fitness is teaming up with SKYBOXX EMPIRE, LLC, a notable film, television and music production company that works with new artists representing all genres from around the world. Known for collaborating with a high pedigree of artists from around the world in various genres and successfully producing concerts and other large spectacles for music lovers, SKYBOXX EMPIRE, LLC is the ideal first partner for Retro Fitness to stay "in-tune" with their members' wants and needs.
"SKYBOXX EMPIRE, LLC is excited to partner with Retro Fitness to merge our digital entertainment platforms to provide new music offerings from artists such as the legendary BOOTSY COLLINS, GARY G7 JENKINS, known as Lil G from platinum R & B Group SILK, Star Baby Triggy, and many more," said Sirron Crawford, president of SKYBOXX EMPIRE, LLC. "This partnership provides an unparalleled opportunity to stream music both through the Retro Fitness app and in health clubs, not only allowing new artists and musicians to be heard throughout the digital space, but also offering considerable new content and value for the Retro Fitness community members, nationwide."
Members can now experience The Beat at one of 200 local Retro Fitness health clubs across the country. For more information on Retro Fitness, The Beat, and all other company initiatives, please visit RetroFitness.com.
About SKYBOXX EMPIRE, LLC:
SKYBOXX EMPIRE, LLC currently consists of film & television productions, music, casinos, lounge, and resorts. SKYBOXX EMPIRE, LLC specializes in streaming music, producing live concert events and social media content for music lovers across the globe. Their studios offer apprenticeship programs for the next wave of talented musicians who aspire to grow their brand and career through the SKYBOXX EMPIRE, LLC record label and distribution services.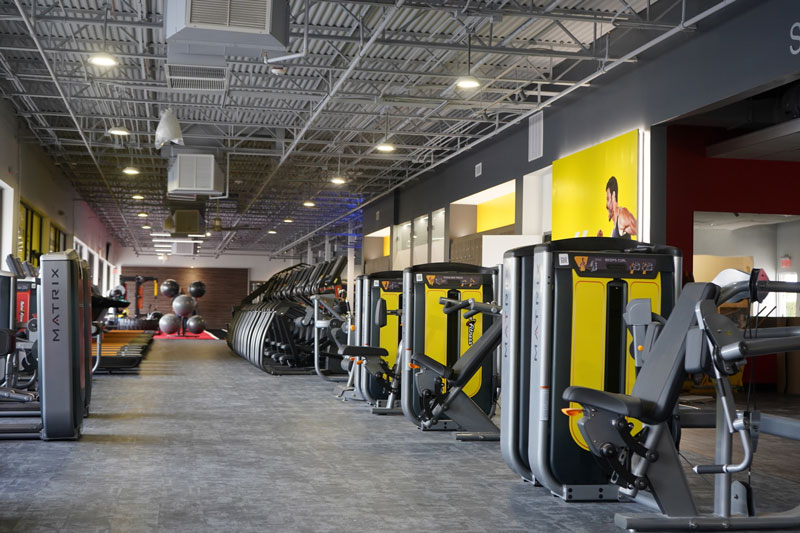 About Retro Fitness:
For nearly 20 years, Retro Fitness has been providing members with a timeless approach to exercise, health, and fitness. With 200 health clubs open or in development, Retro Fitness is one of the fastest growing High Value-Low Price franchises in the United States. With a new executive leadership team led by former Starbucks executive, Andrew Alfano, Retro Fitness provides investors and franchisees with a full suite of services including real estate site selection, training, in-club support, marketing services, and operations to deliver a turnkey and operational solution.