The review's independent survey shows that franchise owners of the San Antonio-based non-medical senior home care company are highly satisfied with its performance.

SAN ANTONIO — For the second year in a row, Caring Senior Service, a private-duty, non-medical senior home care services company, has been recognized as one of the 200 best franchise opportunities in the United States by Franchise Business Review, a market research firm that performs independent surveys of franchisee satisfaction and employee engagement.
This is the 18th annual ranking of the elite list of franchises. Companies are chosen by rankings provided by franchise business owners and the complete list is available at https://franchisebusinessreview.com/page/top-franchises/.
"Not only are we thrilled to make Franchise Business Review's list for the second year in a row, we are humbled by the fact that we earned this honor because our owners have demonstrated how satisfied they are with our collaborative efforts," said Caring Senior Service CEO and founder Jeff Salter. "Caring Senior Service's success relies on our franchise owners throughout the country. It speaks volumes that our franchisees feel that our corporate team is providing them with the types of support and engagement they need to remain successful."
Caring Senior Service was among more than 360 franchise brands, representing more than 38,000 franchise owners, that participated in Franchise Business Review's research. Caring Senior Service's franchisees were surveyed on 33 benchmark questions about their experience and satisfaction regarding critical areas of their franchise systems, including training & support, operations, franchisor/franchisee relations, and financial opportunity.
Caring Senior Service conducted their franchise review in July 2022 and collected feedback from 86% of their active franchisees. Highlights of the survey include:
87% of franchisees agree that Caring Senior Service cares about their success
87% of franchisees feel their franchise community is in support of the brand
93% of franchisees are likely to recommend the franchise to others
Franchise Business Review President and COO Michelle Rowan said that franchisee satisfaction levels hit an all-time high in 2022, despite the pandemic.
"We are pleased to report that our 2023 research shows satisfaction has remained sky high—a sure indicator that franchisee satisfaction is a top priority for franchise companies—and that's good news for franchise owners and anyone thinking about investing in a franchise," Rowan said. "As an independent research firm, Franchise Business Review is committed to helping prospective franchisees get an objective view of the best franchise opportunities available based on actual feedback from the people who own them. This year, nearly 38,000 franchisees completed our survey and from there we identified the franchise brands with the highest levels of satisfaction and performance to educate potential buyers about which franchise to invest in. Each of the 200 Franchisee Satisfaction Award winners on this year's list achieved stellar ratings from their franchisees."
For more information on Caring Senior Service, please visit https://www.caringseniorservice.com/ and to learn more about becoming a Caring Senior Service franchise owner, please visit https://caringfranchise.com/.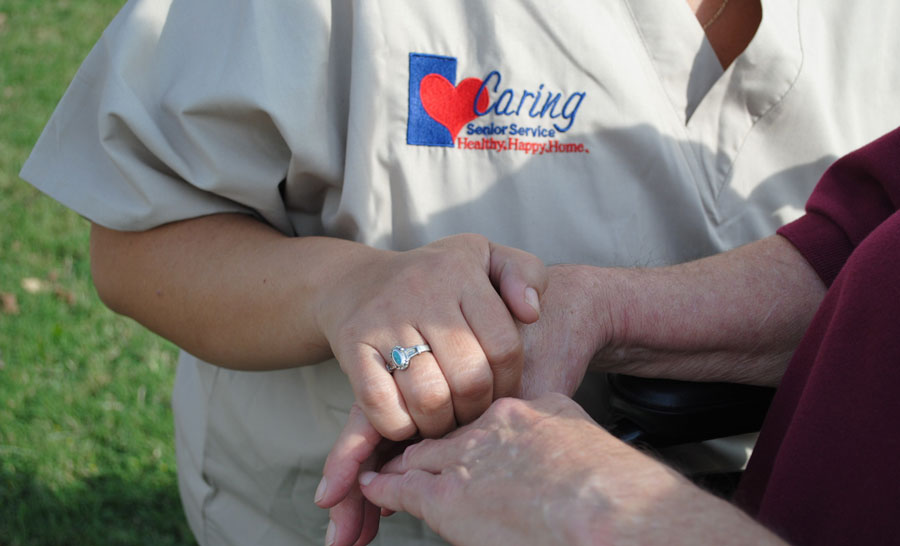 About Caring Senior Service
Caring Senior Service is a non-medical home care services company based in San Antonio, Texas. Founded by CEO Jeff Salter in 1991, the company provides assistance to seniors, the disabled population and any adult who may need help with the tasks of everyday living such as bathing, running errands and preparing food. After adding locations throughout Texas in the 1990s, the company extended its reach through franchising in 2002. It now boasts more than 50 locations throughout the U.S. Its non-profit "Close the Gap in Senior Care" began in 2021 to raise awareness of the overlooked and underserved aspects of senior care. This program was launched when Salter rode an electric bike more than 9,000 miles to each Caring Senior Service location nationwide to raise awareness of home modifications needed to avoid fall risks among the senior population. For more information on Caring Senior Service, please visit their website at https://www.caringseniorservice.com/.