Global Math Centers Hosting Pi Day Parties in All Regions.
LOS ANGELES — On Tuesday, March 14th, math enthusiasts around the world will be celebrating Pi Day. Mathnasium, an internationally known franchise with over 1,000 math tutoring centers worldwide, will be hosting Pi Day Party celebrations in centers across the globe.
While each center will be celebrating the math-related holiday in their own unique way, Pi Day parties include games, activities, rewards, a Pi Day Champion contest, raffle and food (including, a slice of everyone's favorite circular items like pizza and dessert pies!). The events are open to everyone in the community, including parents, families, and friends.
While Pi Day is one of math's biggest days, Mathnasium Center Directors, math instructors, parents, educators and students work hard every day to make true math comprehension possible.
"Our global network of math learning centers is a testament to how powerful math can be and its influence to change lives for students, families and our Mathnasium business owners," said CEO Mike Davis. "Pi Day is one of many ways we connect with students and communities by showing them tangible math learning activities and engaging contests to keep children intrigued and open to the possibilities available to them by learning through math."
Mathnasium Pi Day activities have been professionally developed and tested to meet the needs of all learning levels grades 1-12. This kid-friendly event encourages learning in a fun and comprehensive way; from memorizing the Digits of Pi, Pi-Word Search, Find Pi activities, to "3.14" Basketball Shoot-Out contests, Hula-Hooping contests and raffles.
Mathnasium's experienced instructors utilize proprietary teaching materials and techniques to deliver a customized learning plan designed to address each student's needs.
For decades, the Mathnasium Method™ has transformed the way kids learn math. There are learning paths and programs designed to build a foundation for math mastery through deep understanding by starting with what they already know, addressing any learning gaps, expanding their mathematical thinking, and adding new concepts in sequence. This proprietary method works for kids of all ages and skill levels, whether they're struggling in math, meeting standards but could be performing better, or are already excelling but need more of a challenge.
Pi Day is an opportunity for students to explore and visualize all that Pi and math has to offer. Find your local Mathnasium Learning Center by entering your zipcode here to find out the more details about the event in your area and celebrate Pi Day with Mathnasium.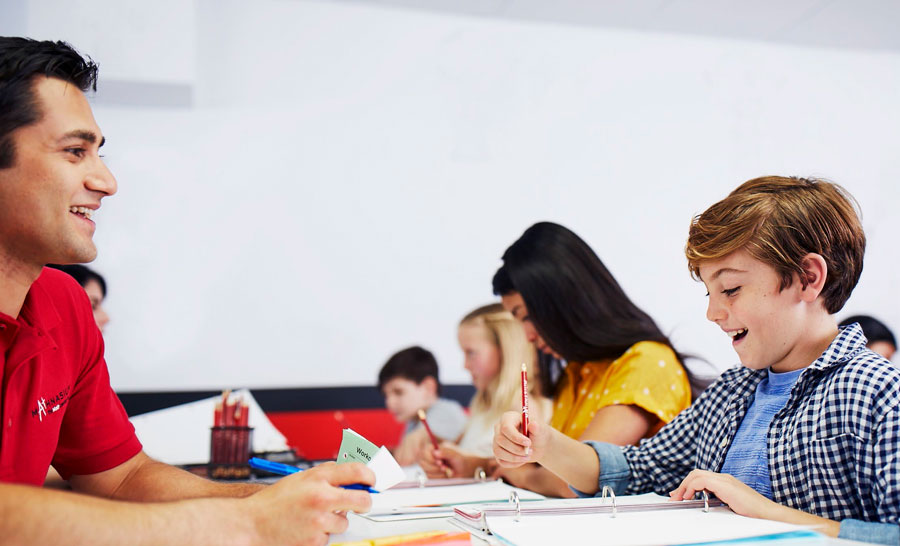 About Mathnasium
Mathnasium is North America's leading math-only supplemental education franchise. Since 2002, the Mathnasium Method™ — the result of decades of hands-on instruction and development —has been transforming the lives of children in grades K-12 by offering comprehensive assessments, fully individualized learning plans, and teaching true math comprehension. With more than 1,100 learning centers worldwide in 9 countries, Mathnasium has been ranked on Entrepreneur Magazine's list of top 500 franchises 16 times since 2004. For more information about Mathnasium franchise opportunities, visit https://mathnasiumfranchise.com/.