After One Year at the Helm, CEO's Leadership Drives Continued Growth for the Leading Home Services Franchisor.
IRVINE, Calif. — Home Franchise Concepts, a subsidiary of JM Family Enterprises, announced today that after one year under the leadership of Andrew Skehan as Chief Executive Officer, the company is continuing to aggressively accelerate its growth through territory acquisitions, brand introductions, enhanced performance tracking, and leadership transitions.
The leading home services franchisor is poised for expansion in more than 220 territories by year's end. The company has already accomplished over 50% of its developmental plans mid-year, opening 118 locations in Q1 and Q2 across its portfolio of brands including, Budget Blinds®, The Tailored Closet™, PremierGarage®, Concrete Craft®, AdvantaClean®, Kitchen Tune-Up®, Bath Tune-Up®, Two Maids® and Aussie Pet Mobile®,.
To aid in this accelerated growth, Home Franchise Concepts added another brand to its portfolio: Lightspeed Restoration™. Lightspeed Restoration provides 24/7, world-class service from highly trained technicians to address water and fire damage restoration as well as indoor air quality (IAQ) improvements for residential and commercial properties. Each Lightspeed Restoration franchisee will be equipped with access to Xcelerate Restoration Software to provide an all-in-one job management platform specifically developed for the restoration contractor. The platform provides tools to effortlessly manage the business, with a specific focus on KPI tracking and robust reporting, allowing for better data analytics that will help drive business efficiencies and profitability.
"The most significant accomplishments of the last year are the direct result of our expanded ability to analyze and disseminate data collected by multiple CRM platforms," says Andrew Skehan, president and CEO of Home Franchise Concepts. "Through these processes we've achieved significantly improved decision making and resource allocation, allowing us to drive accelerated organic growth while aggressively pursuing additional acquisitions. I have to thank the leadership teams and franchisees across the Home Franchise Concepts portfolio for their contributions, as we wouldn't be where we are today without them. I look forward to another successful year ahead."
As part of Skehan's continued growth strategy, he'll work with a leadership team member from each Home Franchise Concepts brand, including Budget Blinds' newly appointed Heather Nykolaychuk, to establish brand-specific tactics that drive greater success, keeping Home Franchise Concepts ahead of the competition. Skehan is continuing to build and leverage the high-performing teams that make up Home Franchise Concepts to help aggressively grow the brands and support franchisees. Much as it has done in the last year, technology will remain at the forefront of guiding decision-making which has fueled the ability to diagnose and solve business challenges, leading to greater successes.
Building on the momentum of last year, the company is projected to hit $1.5B in sales in 2023 before year's end. Home Franchise Concepts plans to continue expanding its franchise footprint across multiple brands nationwide, targeting new territories in the United States and Canada with Texas, Louisiana, California, Washington, and more, being major focal points for growth across the Home Franchise Concepts brands.
To learn more about Home Franchise Concepts and franchise development opportunities, visit https://www.homefranchiseconcepts.com/.
About JM Family Enterprises
JM Family Enterprises, Inc. was founded by automotive legend, Jim Moran in 1968. It is a privately held company with $18 billion in revenue and more than 5,000 associates. Rooted in automotive and united in its strong culture and core values, JM Family is in the business of helping other businesses succeed. As a long-term partner, it is invested in its companies, associates and its communities. Driven by exceptional performance, current subsidiaries are in the automotive, financial services, franchising and specialty distribution industries. Its family of companies includes: Southeast Toyota Distributors, JM&A Group, World Omni Financial Corp. (dba Southeast Toyota Finance), JM Lexus, Home Franchise Concepts, Futura Title & Escrow and Rollease Acmeda. Interact with JM Family on Facebook, Twitter, Instagram and LinkedIn.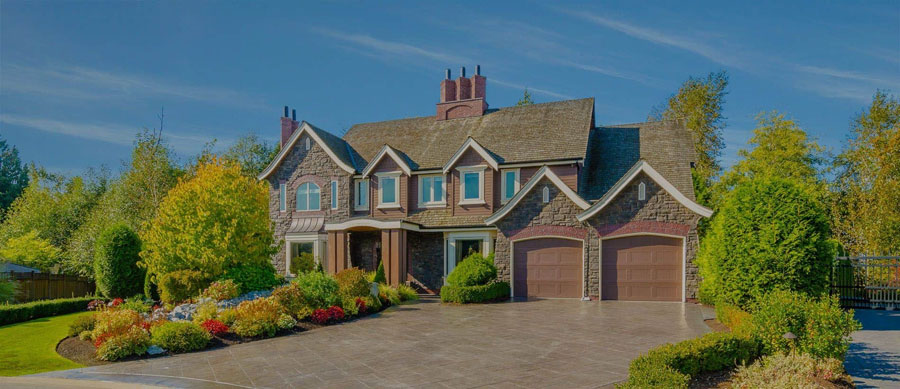 About Home Franchise Concepts
Home Franchise Concepts® , is one of the world's largest franchising systems in the home improvement goods and services space, among the world's largest franchise businesses and a recognized leader in franchisee-franchisor relationships. Home Franchise Concepts' brands including Budget Blinds®, The Tailored Closet™, PremierGarage®, Concrete Craft®, AdvantaClean®, Lightspeed Restoration™, Kitchen Tune-Up®, Bath Tune-Up®, Two Maids® and Aussie Pet Mobile®, are supported by more than 2,400 franchise territories in the U.S., Canada and Mexico. For information on franchise opportunities, please visit homefranciseconcepts.com.