This partnership allows multiple brands under one company to provide exposure to various jobs and industries to kids and teens in Boys & Girls Clubs nationwide.

COLUMBIA, Md. — Authority Brands, a leading home services company, announced today its partnership with Boys & Girls Clubs of America with the goal of providing young people with exposure to a variety of career paths and opportunities through career coaching and workforce readiness educational programs. According to a recent statistic, 1 in 9 people ages 16-24 are not in school and don't have a job.  With the help of Authority Brands and its extensive platform, Boys & Girls Clubs of America is taking action to address this issue and is proud to have Authority Brands as a partner in providing the resources and tools needed to equip Club members in communities nationwide with the necessary skills needed to pursue job opportunities.
Starting March 16th, Authority Brands will be volunteering its diverse array of home service franchise teams, both at the corporate and local franchisee level, to introduce Boys & Girls Club members to opportunities to develop the skills and knowledge needed to succeed in the workforce. Authority Brands will be devoting most of their time to volunteering their efforts toward the Workforce Readiness Program, which focuses on providing kids with career exploration/coaching, job readiness education, and on-the-job work-based learning experience opportunities for teens to get exposure to a wide variety of career opportunities offered under the Authority Brands umbrella. The program will allow each franchisee to tailor their involvement to best suit their business model, giving them the ability to make an impact in their own community.
"Philanthropic efforts and community involvement are vital to the culture at Authority Brands," says Heather McLeod, Chief Growth Officer at Authority Brands. "We are thrilled to be partnering with Boys & Girls Clubs of America to support their mission of providing youth in our communities with a brighter future."
"We are honored to have support from Authority Brands as we work to enhance our workforce readiness efforts with corporate partners," said Chad Hartman, National Vice President of Corporate Partnerships & Business Development at the Boys & Girls Clubs of America. "Today's kids and teens are the future of our workforce and Authority Brand's dedication to philanthropy will further enhance resources and support for them to be successful."
This partnership marks a new chapter in Authority Brands' commitment to giving back to the communities they serve and will launch on March 16th, providing franchisees that fall under the Authority Brands umbrella the opportunity to further tap into the communities they serve through outreach, career coaching, fundraising, tutoring, and more.  For more information on Authority Brands, visit https://www.authoritybrands.com/.  For more information on Boys & Girls Club of America, visit https://www.bgca.org/.
About Boys & Girls Clubs of America
For 160 years, Boys & Girls Clubs of America (BGCA.org) has provided a safe place for kids and teens to learn and grow. Clubs offer caring adult mentors, fun and friendship, and high-impact youth development programs on a daily basis during critical non-school hours. Boys & Girls Clubs programming promotes academic success, good character and citizenship, and healthy lifestyles. Nearly 5,000 Clubs serve 3.6 million young people through Club membership and community outreach. Clubs are located in cities, towns, public housing and on Native lands throughout the country, and serve military families in Boys & Girls Club of America-affiliated Youth Centers on U.S. military installations worldwide. National headquarters are located in Atlanta. Learn more about Boys & Girls Clubs of America on Facebook and Twitter.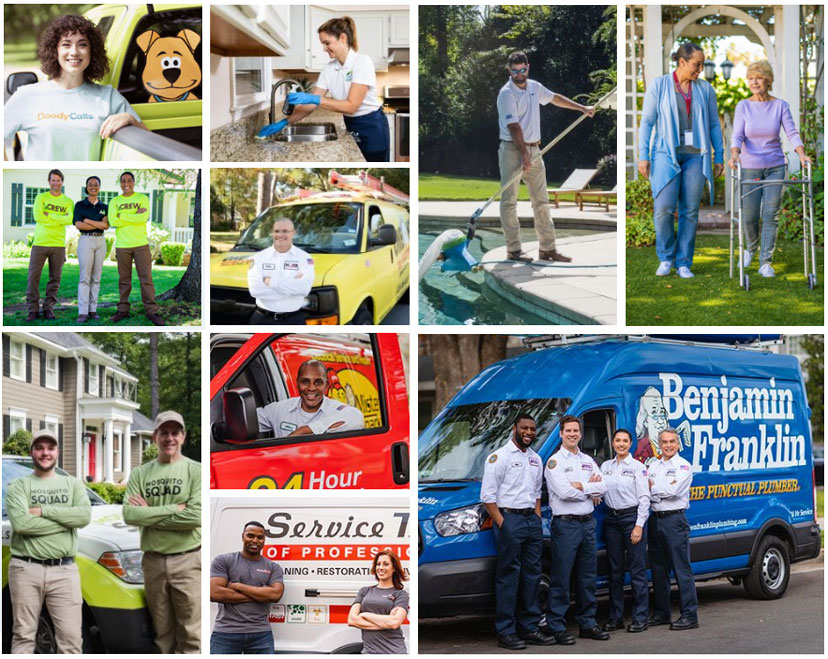 About Authority Brands 
Headquartered in Columbia, Maryland, Authority Brands' companies include 15 leading home service franchise brands: America's Swimming Pool Company, Benjamin Franklin Plumbing, The Cleaning Authority, Color World Painting, DoodyCalls, DRYmedic Restoration Services, Homewatch CareGivers, The Junkluggers, Mister Sparky, Monster Tree Service, Mosquito Squad, One Hour Heating & Air Conditioning, Screenmobile, STOP Restoration, and Woofie's. Together, these brands provide home services through more than 2,000 territories operated by more than 1,000 franchise owners. Authority Brands is dedicated to supporting individual franchise owner growth by providing strong marketing, technology, and operational support. See www.authoritybrands.com for more information.