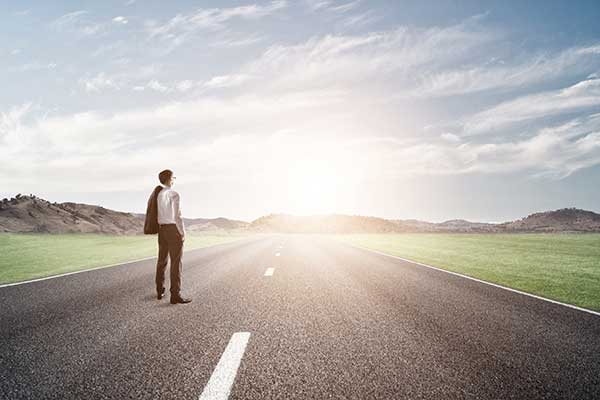 Tough Road Ahead
This antique car restorer didn't let a bad credit score detour his plans.
by Diana Capirano
Certified Franchise Consultant
Like other Detroit natives, Anthony, a client of mine, worked at Ford Motor Company. Anthony, like prior generations of employees, had viewed positions at companies like Ford as secure, with a path to retirement. For 25 years, he felt his job was his safety net, but like many of you reading this magazine, he also aspired to own his own business through franchising.
On bad days, Anthony was committed to quitting, but he rationalized there were still goods days where he was content with stable pay, growing retirement savings, and a large pension—Middle America's dream. Conflicted, he began an on-line franchise search, and in October 2016, one fateful click connected him to me.
Anthony shared his success as a prototype engine technologist and engineering tech for Ford, as well as his passion to restore classic and antique cars. He expressed a desire not only for "financial freedom," but also the freedom that comes from owning your own business. He wanted a schedule with more time for family and hobbies. After years of designing and restoring cars, Anthony made a brave decision to re-engineer his life and his future.
Bumpy Road Ahead
Anthony's story is not unique, but it's highly inspirational. Along with mounting stressors at work, Anthony was caring for elderly parents in poor health, and he had just gone through a very ugly divorce. As a result of a damaging divorce settlement, his credit score plummeted more than 200 points to 560. Ouch! I knew that this would immediately disqualify him with franchisors and it would be impossible to secure a loan. Terrible credit is the "kiss of death" in our world, and his plans for an SBA loan were immediately crushed.
Certainly, this is not the first time I met someone with a disqualifying credit score, but it was the most impactful. Anthony never came off of the throttle. (For those who don't yet know me, I'm a car enthusiast so pardon the metaphors). Anyhow, my client, a self-proclaimed pessimist and cynic suddenly became fueled with conviction and positivity. His original fears and doubts were now powered with purpose and focus to overcome this major bump in the road. For many, this would have been their jumping off point—a point of acceptance and giving up. Anthony's innate problem-solving skills now defined his personal strength as he kicked into high gear.
Improving his credit to the targeted 700 score would not be easy, nor would it happen overnight. Still motivated to begin research for some great franchises, he began with the end in mind—freedom. He enlisted a credit-repair company and throughout the next 22 months, Anthony worked resolutely on building back his credit.
Over many months, he met with six franchises and he was transparent about his situation. Wanting to stay in his comfort zone (automotive), I convinced him to break out of that boundary to view other models. Most franchisors will not even engage a client with poor credit, but as they "looked under the hood," they saw Anthony's desire, determination, and drive—all qualities needed for a successful franchisee.
Anthony's next key obstacle was adapting an employer's mindset. After all, he had been an employee his entire life and a union worker for 25 years. Anxiety set in. Transitioning from receiving a guaranteed paycheck to being an employer who cut paychecks was worrisome.
By finding the right model with FISH Window Cleaning, he realized that a recurring revenue structure would create a more predictable income. Anthony became confident and excited for the freedom of a limitless paycheck. Here's the best part…days after Anthony returned home from Discovery Day, he received an email that his credit score had reached 700. Finally, after all of that hard work, he was granted his loan and signed his franchise agreement with FISH Window Cleaning.
I hope Anthony's story inspires you to take a path less followed. Anthony achieved his end goal—freedom, and in my opinion, his journey not only restored his credit, but also his credibility. He emerged just like one of his painstakingly restored cars—a total "classic!"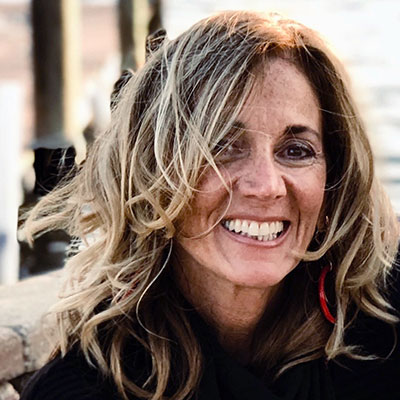 Diana Capirano, CFC, has an expansive career which includes corporate and franchise sales and development, marketing and operations, merger and acquisitions, structuring and  negotiations as well as business ownership. As a highly-respected consultant and mentor, Diana espouses a profound commitment to help prospective business owners and investors understand and navigate the process of deciding on a franchise business. Contact Diana at 941-999-0095, email diana@focusfranchise.com, or visit http://www.focusfranchise.com.