Local entrepreneur and veteran brings national recruiting firm, unique methodology to area
SONOMA COUNTY, Calif. — NEXTAFF, an industry leader in identifying quality talent for businesses, opened today its first location in Sonoma County, California.
Owned and operated by local entrepreneur, military veteran and former police officer James (Jim) Bohn and his wife, Marjorie, the office will operate in Sonoma County and will offer staffing solutions to businesses in all industries. Bohn earned his Master of Business Administration from Walden University in 2014.
"Sonoma County is the perfect place for a NEXTAFF location," Bohn said. "There's a huge need for a staffing solution here, and NEXTAFF offers an innovative approach to filling that void. Our X-FACTOR™ method offers a unique way to help businesses identify, evaluate and acquire quality talent. It's one of the main reasons I joined the company, and it's going to be fun to shake up the status quo of hiring practices in Sonoma County."
Bohn has 15 years of experience in retail, business sales and management in the telecommunications industry. While this is his first venture into the staffing industry, he believes his background has prepared him for this new endeavor.
"Throughout my career, I've always enjoyed helping customers find the best solutions for the challenges their business is facing," Bohn said. "I've often had to think outside of the box because one size does not fit all when it comes to business needs. At NEXTAFF, that same mentality holds true. Our staffing solutions are unique and specific to each business's needs. That's something you can't find anywhere else."
NEXTAFF offers a proprietary recruiting method called X-FACTOR™, which combines hiring methodologies that are statistically proven to outperform what typical staffing competitors and HR departments traditionally do.
"Jim is incredibly enthusiastic about helping others," said Cary Daniel, co-founder and director at NEXTAFF. "He has a drive and determination that pushes him to meet each challenge head-on, and he doesn't stop until he's found a workable solution to a problem. His devotion to helping others succeed, combined with our X-FACTOR™ method, is going to make amazing things happen for the Sonoma County workforce."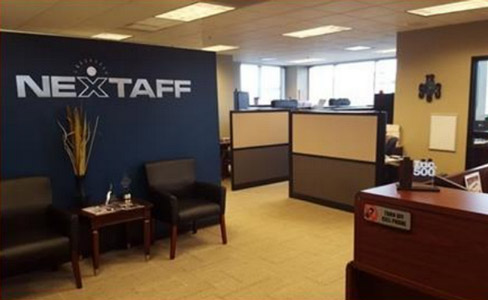 About NEXTAFF
NEXTAFF helps companies identify, evaluate and acquire quality talent through our proprietary X-FACTOR™ model. Our comprehensive approach is designed to outperform a typical staffing supplier model by up to five times. Each office is locally owned and operated, which allows our clients to work directly with owners in hiring quality talent. As the franchise division of Malone Workforce Solutions, NEXTAFF offers a variety of custom solutions to industrial, administrative, professional, information technology and healthcare industries. NEXTAFF's goal is to enable clients to concentrate on their core business activities while we identify, evaluate and acquire quality talent.