Leading Authentic Boxing Fitness Brand Announces Fresh Look, Programming, Club Design, and More.

SANTA MONICA, Calif. — TITLE Boxing Club, the world's leading boxing fitness brand that offers a full-body, authentic heavy bag workout, reveals their newest brand refresh to commemorate a new era. The international franchise has launched a refreshed mission and messaging, enhanced programming, additional technology, a new look with a modernized color scheme, and club design which aim to drive growth, attract new customers, and enhance the member experience.
"The leadership team and entire system have been riding the innovation wave since the acquisition – but really, we're just getting started," said Todd Wadler, CEO of TITLE Boxing Club and Co-Founder of BoxUnion. "We've hit one milestone after another – from monumental agreements, crucial hiring of industry leaders, and bringing the benefits of boxing to a new audience – all while ensuring the brand's legacy remains intact."
With the purpose of creating a more consistent experience across the system, TITLE Boxing Club has further elevated its unique programming. The franchise's proprietary 52-week boxing journey incorporates skill progression and interval training for a true full body workout.
"Our 52-week boxing journey is a growth and development plan for every single boxer that walks through our doors, no matter their skill level," said Kyle Shneider, VP of Product at TITLE Boxing Club. "Our rotation of evolving 'Weekly Focus' and the supporting 'Combo of the Day' is how we build better boxers. This leads them to getting a better workout, burning more calories, relieving more stress, reaching their goals faster, having more fun, and staying with us for years."
The TITLE website has been completely revamped to reflect the brand refresh. The site's new layout and messaging deliver an enhanced user experience to not only learn more about what TITLE Boxing Club offers but also allow users to easily find information about and interact with their local club. New features have been added to a club's local page to increase web leads and sell memberships for further support and to drive business.
Another vital component of this refresh, TITLE has launched a new app to enhance the club experience for its boxers which includes digital class content. Ultimately serving as a retention tool, the app allows boxers to celebrate class milestones, learn boxing skills outside of class, and gamify the class experience.
"TITLE has an amazing history – so our goal with this brand refresh was not to change what was already working, but to identify the areas that needed to evolve with key focuses on aesthetics, product, and technology," said Chris MacDonald, VP of Marketing at TITLE Boxing Club. "We're confident this evolved era will further propel us into aggressive growth – from franchise development to our member base."
For more information on TITLE Boxing Club and its franchise opportunities, please visit https://titleboxingclub.com/franchise/.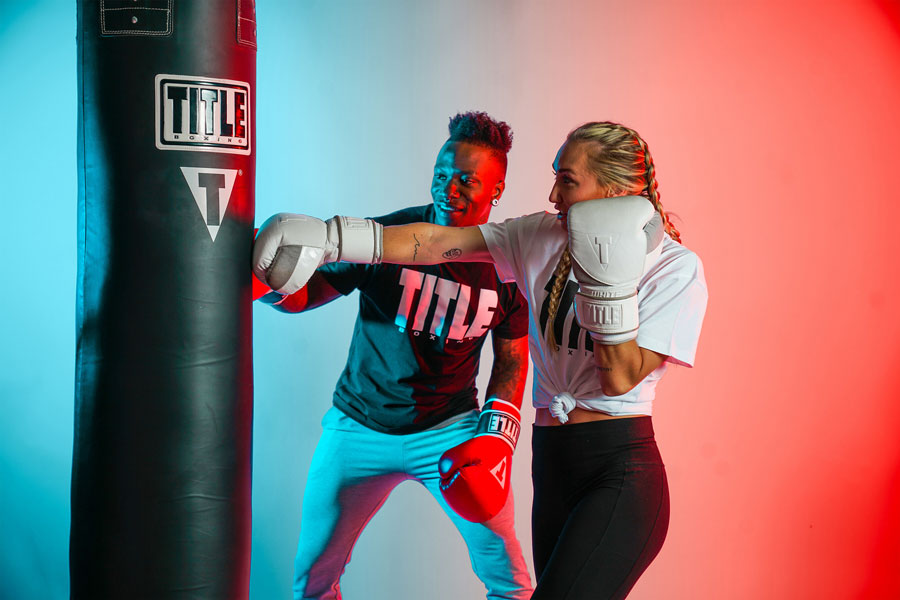 About TITLE Boxing Club
TITLE Boxing Club is the world's leading boxing fitness brand that offers a full-body, authentic heavy bag workout designed to build your fitness, control your breathing, and clear your mind. The boutique fitness franchise specializes in boxing and kickboxing classes with more than 130 locations and 40,000+ members. TITLE Boxing Club also allows consumers to workout anytime, anywhere through their digital subscription service, TITLE Boxing Club On Demand.