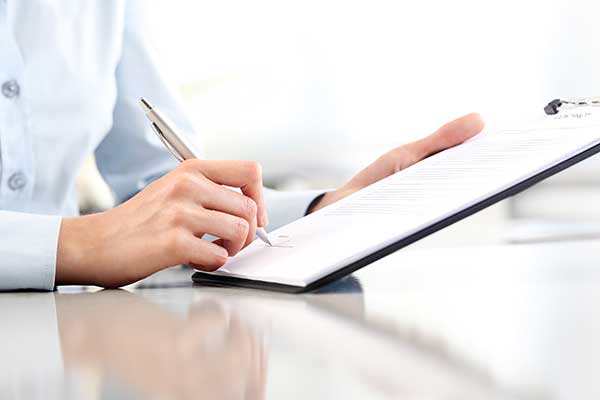 Bank on It!
Find help landing your SBA loan
by Shay Mora
Even a low-cost franchise can require $100,000 to get up and running, and some need considerably more. Entrepreneurs often must line up financing for their start-ups or other major expenses. Many of them seek Small Business Administration loans but find the process challenging.
One source for assistance is FranFund, which has used its portfolio of top SBA lenders and SBA Express/7(a) Small Loan programs to help hundreds of new and existing franchisees receive funding. These loans are ideal for service-based businesses requiring $150,000 or less for a start-up, expansion, or working capital loan; some lenders go as high as $350,000.
Although the fast-tracking of SBA Express attracts many borrowers, the specifics of these loans often create confusion over eligibility, requirements, and terms. Following are answers to common questions about SBA Express/7(a) Small Loans.
Are all SBA Express Loans the same?
Yes. All SBA Express loans follow the same SBA rulebook regardless of lender. Many lenders advertise an SBA Express program, but most actually submit those loans as SBA 7(a) Small Loans to secure a larger SBA guaranty (up to 85% vs. 50% Express) as additional security because these typically don't require personal collateral. Also, with the SBA guaranteeing 85% up to a loan amount of $150,000 and only 75% for loans from $150,000 to $350,000, many banks cap their programs at $150,000.
Where can I get an SBA Express/7(a) Small Loan?
Banks can be selective about the industries they work with, number of startups they lend to, and kinds of business costs they cover. Because it is challenging for borrowers to find a bank that is a good fit for their specific franchise, it's wise to work with a lending consultant such as FranFund, which specializes in SBA loans and can match franchisees with the right lender.
Can I receive an SBA Express/7(a) Small Loan if I have bad credit?
Banks look at business owners' personal credit score (FICO) and small business credit score (SBSS). If your personal credit score is below 680, you'll need a good explanation and good liquidity/income. The SBSS scores a small business by its likelihood of making payments on time. You'll need an SBSS score of 165+. A past bankruptcy, short sale, or judgment is not an automatic disqualifier as long as it is at least 3 years old and you've re-established clean credit (680-plus). You must not have any open collections, past-due student loans, unpaid child support, or tax liens.
Is a cash injection required?
If you have a business that has operated longer than two years and is successful, then a cash injection typically isn't required. For start-ups, you can expect to contribute 10% to 20% of personal funds, meaning you can't use borrowed funds such as a home equity line of credit or personal loan. Funds from a 401(k) or IRA rollover can satisfy this requirement, however.
How is the loan secured?
A lien on your business assets secures the loan. No personal collateral is needed, but a personal guaranty (an individual's legal promise to repay the debt) is required from each owner with 20% or more ownership of the business as well as spouses, if their assets and/or income will be used to qualify.
What's needed to close the loan?
The business should be within 60 days from generating revenue, which means these items need to be complete:
Training certificate (required by some lenders).
Business insurance.
Signed franchise agreement and SBA franchise addendum.
Signed lease agreement (if applicable) and the bank's landlord consent waiver.
Business licenses/permits required by state and county.
Proof of equity injection (down payment).
Additional requirements if the business has a build-out.
How soon will I receive funds?
Funding can occur five to 10 days after all closing requirements above are completed. This allows time for SBA document completion, bank review and approval, and final signatures on the closing documents.
FranFund helps franchisees put the right funding strategy in place as a framework for long-term success. With ex-bankers on its team, quick preapprovals, and a 99% loan approval rate, FranFund makes the lending process as painless as possible.
Want to learn more about SBA loans and other financing options? FranFund designs all-in-one funding plans that grow with your franchise and set you up for long-term success. Whether you are considering leaving your current job to start a new venture or if you want to expand your existing operation, we are here to help. Get started today at bit.ly/frandfund-fd or email info@franfund.com.