Franchise Honors Their 8th Annual Winner
TAMPA, Fla. — RNR Tire Express (RNR), the nation's leading franchise retailer for tires and custom wheels, announced the winner of their 8th annual Breast Cancer Awareness Campaign. With the help of RNR franchisees around the country, their team donated a portion of all tire sales during the month of October – Breast Cancer Awareness Month – to foundations advancing the cause of breast cancer research and the search for a cure.
Chris Hazelwood, who is currently battling breast cancer, was selected as this year's winner after being nominated by a friend. Despite her ongoing battle, Chris still finds time to help grow her community; actively volunteering with Meals on Wheels, National Breast Cancer Foundation Fab Over 40 and her own nonprofit, Breast Cancer Hub, which raises awareness, education and research for breast cancer. Chris also provides support to fellow cancer patients through A Hug in a Box and a group called ROSE, both of which allow her to spread her unwavering positivity with others.
Having been selected as this year's grand prize recipient, Chris was awarded a THINK PINK package, which includes $1,000 cash, a set of new tires, and a VIP spa day package, all courtesy of the team at RNR Tire Express.
The campaign is one of the longest-standing giveback initiatives in the brand's 23-year history. It allows family and friends a chance to recognize those in their lives battling against breast cancer with a small token that lets them know they aren't alone, and they have an entire community behind them.
"To be able to provide a source of positivity by giving back to those who have survived or are fighting breast cancer is a great honor for the RNR Tire Express family," said Larry Sutton, founder and CEO of RNR Tire Express. "Seeing this initiative grow year-after-year is an incredibly rewarding and uplifting opportunity. Being able to provide joy not just to survivors and fighters, but to their friends and family, is a unique circumstance that is never lost on us."
For more information on the RNR Tire Express KNOCK OUT Breast Cancer Campaign, visit http://www.rnrtires.com/pink.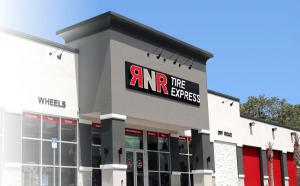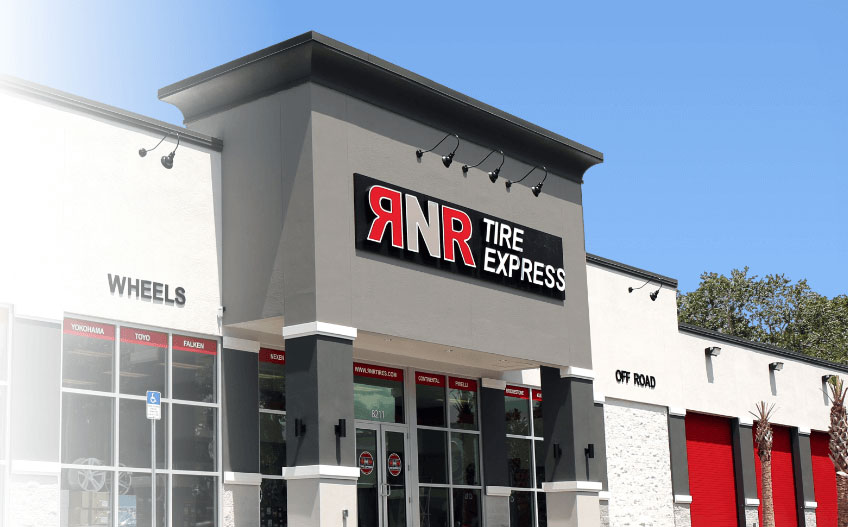 About RNR Tire Express:
RNR Tire Express is a national franchise retailer of quality tires and custom wheels known for their customer-centric, flexible lease-to-own payment options. Established in 2000 by rent-to-own veteran Larry Sutton, RNR has grown to over 192 locations in 29 states. The brand ranked No. 206 in Franchise Times' Top 400 list for 2023, and was recognized by Inc. magazine as one of America's fastest-growing private companies. Most recently, RNR ranked No. 170 in Entrepreneur magazine's 2023 Franchise 500 ranking and #1 in the Tires and Wheels category. RNR Tire Express is seeking qualified multi-unit franchisees to help expand the franchise into prime markets throughout the country.