AUSTIN, Texas — Leading IT managed services provider (MSP) CMIT Solutions is growing its capacity to serve the hospitality industry with the assistance of HKW, a middle-market private equity firm focused on growth companies in the US and Canada. CMIT Solutions is one of only a few MSPs with hospitality-specific IT and cybersecurity expertise and solutions. HKW's support will help CMIT Solutions bring even more industry-aligned innovation to hoteliers through initiatives like increasing operational efficiencies and IT services fulfillment capabilities.
"For many years, we have been the go-to IT and security services provider for more than 400 hotel operators in 41 states. Our reputation for exceptional service within this space is strong, and now we have the opportunity to build on these strengths to define the next level of IT and security support for this rapidly evolving industry," said Jason Arabian, CMIT Solutions Chief Strategy Officer and founder of the CMIT Solutions Central Rhode Island location that shaped the company's extensive hospitality service offerings. "We have an intimate knowledge of the industry that we've leveraged to create and fine tune a hospitality-specific IT and cybersecurity service bundle. HKW's investment enables our team to improve and scale our capabilities so we can deliver even bigger and better MSP solutions tailored to the hospitality industry."
HKW's backing strengthens CMIT Solution's ability to assist a greater number of large hoteliers with expansive portfolios. Establishing a larger central team of IT and security professionals will provide clients with solutions for larger and more complex projects. According to American Hotel and Lodging Association, the demand for hotel lodging has increased 11.1% over the past 12 months. The continued growth of the hospitality industry increases its cyber risk profile driving the need for more sophisticated IT and cybersecurity products and solutions — this makes it the optimum time for HKW's support.
CMIT Solutions offers a broad spectrum of technology services, from proactive computer monitoring and maintenance to cybersecurity solutions, with quick support when unexpected crises occur. Through locally-owned locations backed by an expansive network of nationwide resources and technology partners, CMIT Solutions has carved out its niche as an IT company that provides customers with unparalleled levels of one-to-one attention and advanced technology. As a result, the local business community now has a competitive advantage in today's increasingly challenging marketplace.
For more information on CMIT Solutions and its services, please visit cmitsolutions.com or call (401) 385-9966.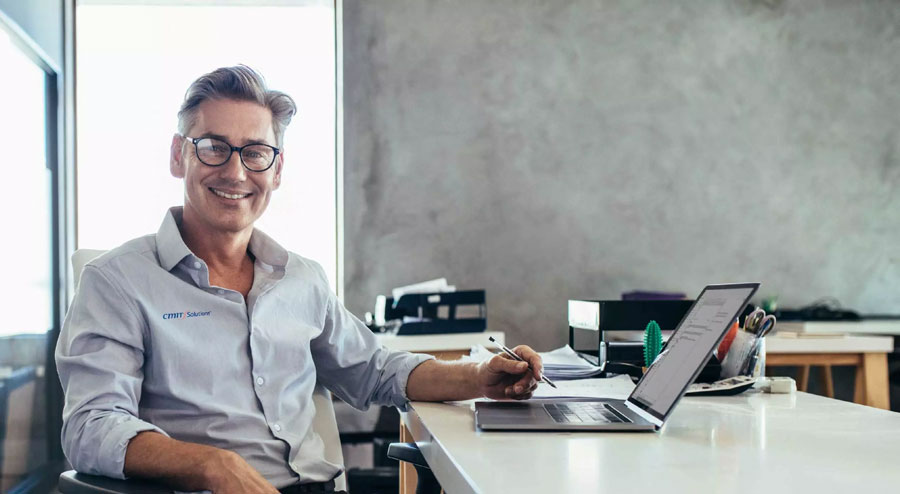 About CMIT Solutions
CMIT Solutions LLC (CMIT) is a leading Managed Services Provider (MSP) franchisor delivering information technology (IT) and cybersecurity solutions to businesses. Through a large network of enterprise-class technology resources, the company supports businesses anywhere in the United States and Canada, and its locally owned franchise model enables CMIT to serve customers through high-trust, direct relationships. CMIT offers a wide variety of services and products, including IT management and maintenance, cybersecurity monitoring, help desk support, data backup and recovery, and more. The organization has ranked in Entrepreneur magazine's Franchise 500® list for eight consecutive years and is designated as a World Class Franchise by the Franchise Research Institute. For more information on CMIT, please visit cmitsolutions.com.