America's Favorite Neighborhood Pet Store Partners with VIP Petcare to Lower Microchipping Services to $7 in Effort to Help Reunite Families with Lost Pets
LIVONIA, Mich. — In an effort to help prevent lost pets and also help them find their way back home, Pet Supplies Plus – the largest and most trusted pet retail franchise in the United States – is pleased to announce it will be celebrating National Pet ID Week (April 14 – 20) by offering discounted microchipping services and name identification tags. During the promotion, pet owners can receive the microchipping service for $7, a fraction of the typical cost, in addition to 50% off ID tags for their pets with a purchase of a pet collar.
During this time, participating Pet Supplies Plus stores nationwide will partner with VIP Petcare to offer microchipping vouchers to customers with any in-store purchase of $30 or more. Neighbors can receive their voucher for discounted microchipping April 14-20, while supplies last, at their nearest Pet Supplies Plus store. To find the nearest Pet Supplies Plus store, visit www.petsuppliesplus.com/Store. To find locations with microchipping services, look for locations with VIP Petcare clinics.
Each voucher is for the special discounted rate and is valid through June 3, 2019. Normally, microchipping services at Pet Supplies Plus retail for $19, an already reduced rate compared to traditional microchipping services that range anywhere from $25 – $75.
With the American Humane Association stating about 10 million pets go missing or are stolen each year, it's critical for pet owners to understand their best defense against this is microchipping. To help ensure pet owners are well-informed about the process, Pet Supplies Plus has included some essential reasons why the procedure is beneficial:
Implanting a microchip is a simple procedure that doesn't hurt pets. In fact, vets say it's like getting a vaccine which is a standard wellness procedure.
Once it's implanted, it stays in place, works their entire lifetime and doesn't expire.
Microchips are rice-sized chips that are scannable and contain a pet's unique number. Think of it as their own social security number.
The chip can be scanned by a shelter or vet, and the number is used to find the pet's owner.
It is not a GPS device and does not contain any personal information.
"Our neighbors and their pets are like family whether they're in our stores or around our communities, so we feel strongly about investing in their well-being," said Chris Rowland, Chief Executive Officer of Pet Supplies Plus. "It's truly unfortunate when we hear of situation where a pet is lost so we're working to increase the chances of pets reuniting with their families in such an event. It's absolutely necessary that our neighbors have affordable access to microchipping and pet ID tag services, and hope that our partnership with VIP Petcare boosts microchipping rates nationwide."
Now with more than 450 locations in 33 states across the country, Pet Supplies Plus offers a wide array of natural pet foods, a variety of Made in the USA pet consumables, such as wet and dry food, treats, rawhide and chews. Set in welcoming neighborhood environments, Pet Supplies Plus team members get to know their neighbors and pets by name at every store. Many locations also feature a full offering of grooming services tailored to meet every pet's needs, including washes, haircuts, body brushing, flea treatment and nail, skin, ear and oral care. For more information, visit www.petsuppliesplus.com.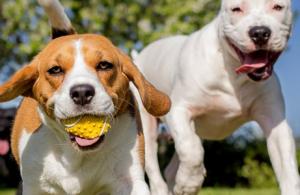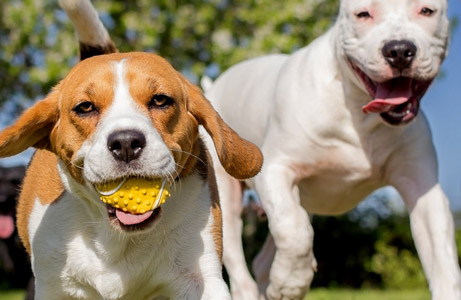 About Pet Supplies Plus
Pet Supplies Plus is focused on making it easier to get better products for your pet. With over 450 locations in 33 states, the stores have a streamlined design making it easy to navigate a wide assortment of natural foods, hard goods and pet services. Headquartered in Livonia, MI., Pet Supplies Plus is ranked in Entrepreneur magazine's Annual Franchise 500® list as the Top Full-Service Pet Supplies Franchise for its exceptional performance in areas including financial strength, growth rate and system size. For more information visit www.petsuppliesplus.com.