– 2020 Convention to Take Place July 12-15 in Disney World, Orlando –

UPPER SADDLE RIVER, N.J. — FranServe—the world's largest franchise consulting and expansion organization—is delighted to announce Catherine Monson as keynote speaker for the FranServe 2020 Convention and Expo. Monson is the 2020 International Franchise Association (IFA) Chair and the CEO and president of FASTSIGNS International, Inc. (FASTSIGNS). The event will take place July 12-15 at the Disney Yacht & Beach Club Convention Center in Orlando, Florida.
"We're absolutely thrilled to have a powerhouse like Catherine Monson join us as keynote speaker this year," said FranServe CEO Alesia Visconti. "She is a longtime advocate of the franchising industry, a top CEO, and a consistently recognized leader. Many people also recognize Catherine from her appearance on the CBS show, Undercover Boss. Catherine's determination, positive attitude, and warm personality are inspirational, and we so look forward to her keynote address. She definitely knows how to take a business to the next level!"
Since joining FASTSIGNS—the international sign and visual graphics franchise—in 2009, Monson has repositioned the brand and accelerated both the growth of average unit volume and the number of locations. Her team is focused on improving franchisee profitability and further increasing already high franchisee satisfaction. Monson is known for her mentoring leadership style and concern about her franchisees on both business and personal levels.
The convention format of this annual event is intended to encourage the fostering of relationships between franchise consultants and franchisors. The program also entails a full day of training by top franchising industry professionals, as well as several key speakers, including prominent immigration attorney Bobby C. Chung who will be speaking on E-2 Visas and franchise ownership.
The 2019 Convention and Expo drew more than 400 attendees including nearly 200 brands. With nearly half of the exhibitor spots already claimed, next year's event is tracking to be even bigger.
This event is open to all FranServe consultants and brand partners. Anyone interested in learning more about becoming involved with FranServe and attending the 2020 Convention and Expo can visit www.franserve.com/.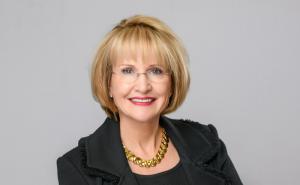 About FranServe
FranServe is the world's largest franchise consulting and expansion organization. Its mission is to help others achieve their dreams of business ownership through franchising. FranServe leads the industry in connecting people to franchise opportunities. This is accomplished by equipping the industry's most knowledgeable consultants with the training and tools needed to introduce franchisors to the most qualified candidates. FranServe's culture, technology, reach and scale are helping to revolutionize the franchise industry. To learn more about FranServe, visit www.franserve.com/.
# # #
Media Contact
Lee Groeger | Megan Redzia
3E Public Relations
973.263.5481 | 973.263.5197
lgroeger@3epr.com | mredzia@3epr.com