Veteran brings a wide variety of home maintenance, cleaning, and repair services, offers career opportunities for local veterans. 
BELTON, Texas — Window Hero, a HomeFront Brands franchise specializing in a wide range of exterior cleaning services, announces the opening of its second location in Texas. The newest branch, located in Temple–Belton, is owned by Mike Murphy and offers window cleaning, gutter care, pressure washing and more.
A graduate from Southern Nazarene University in Bethany, OK, Murphy has lived in Belton for the past 17 years with his wife, Katie Murphy, and their daughter. He learned about Window Hero while attending a franchise event in Dallas.
"This is an underserved market. My personal experience with window cleaning businesses has been poor, and I want to change that for others in the area," Murphy said. "My overall vision is to create a business that is in high demand and serves as the premier team of experts."
Having served over 12 years in the military, Murphy wants to implement a mentorship program for veterans transitioning out of the Army.
"Belton is highly populated with active-duty service members and veterans, and I want to create more possibilities for locals looking for a career change into the civilian world," Murphy said. "I understand the challenges that come with that transition, and I'm thankful to be in a place where I can help others navigate those challenges."
Following his military service, Murphy went on to run his own financial advisory office and insurance firm before transitioning into the operational department for a franchise.
"From my military service to experience as a financial advisor, I believe leadership is the number one skill that will translate into being a successful business owner," Murphy said.
Building a business that he and his family can call their own is a priority for Murphy. The work-life balance of franchising and the vision to create a business in high demand played a major role in his decision to open a Window Hero location.
"I want to start something that my family can call their own," Murphy said. "I want to empower our young daughter to reach her goals, and I want to set an example for her."
The ribbon cutting for the new location will take place on Oct. 12 from 4:30 to 6 p.m. at the Belton Area Chamber of Commerce. Food will be catered by Miller's Smokehouse and giveaways will be available at the event.
For more information about Window Hero Temple-Belton, please visit https://windowhero.com/locations/temple-belton/.
About HomeFront Brands:
HomeFront Brands empowers entrepreneurs to create thriving franchised residential and commercial property service brands. Driven by an experienced team of franchise executives and rooted in family values, HomeFront Brands helps emerging or established concepts accelerate their growth by delivering enterprise-level solutions to local business owners who aspire to build a dynasty and create generational wealth. By leveraging integrated technology, data-driven intelligence and advanced learning management systems, HomeFront Brands is building a foundation for its brands — Window Hero, The Designery, Temporary Wall Systems, BiltRite Home Inspections, Top Rail Fence and Mozzie Dome – to transform lives through franchise ownership.
For more information about HomeFront Brands' current solutions, new business development, and franchising opportunities, please visit HomeFrontBrands.com.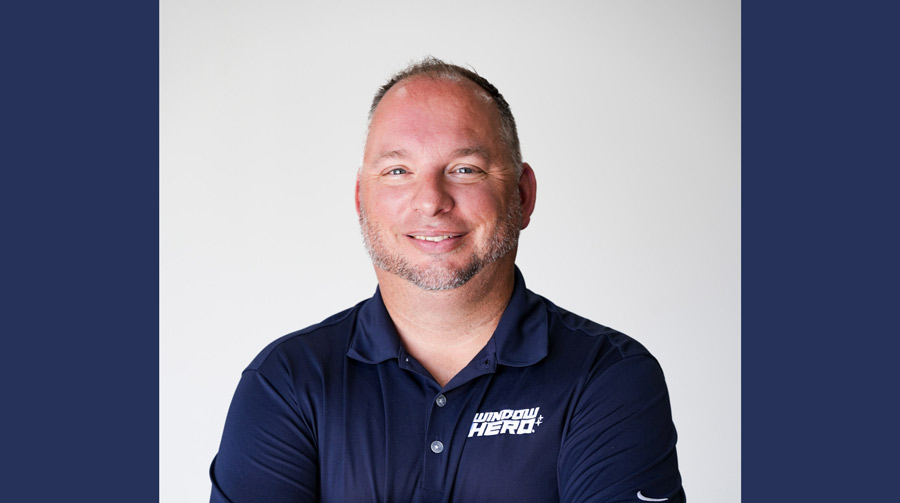 About Window Hero
Window Hero is a trusted and reliable company specializing in a wide range of exterior cleaning services. Whether it's window cleaning, gutter care, pressure washing, soft washing, gutter guard installation or even solar panel cleaning, Window Hero has the right team of experts, skills and equipment to get the job done right. Window Hero offers routine maintenance and one-time deep cleaning services. Founded in 2005 as Labor Panes, founder Tyler Kirk started the company as a residential window cleaning service before expanding it to offer a variety of exterior cleaning, repair and maintenance services. For more information about Window Hero, please visit https://windowhero.com/.