Local owners look to sustainable nature of the Willamette Valley community to build a successful reusable containment system company
EUGENE, Ore. — Temporary Wall Systems (TWS), the first and leading full-service temporary containment wall provider in the United States, will launch its Willamette Valley location by hosting a table at the Associated Builders and Contractors Pacific Northwest Chapter's 8th Annual Craft Championship on Friday, Oct. 20 from 7 a.m. to 4 p.m. at Camp Withycombe in Clackamas, Oregon.
TWS Willamette Valley owners Mark Sheppard and Thomas Pettus-Czar will provide cash prizes to participants who can hit the bullseye on a dartboard at the table. One bullseye nets a $5 prize, two bullseyes win a $20 prize and three bullseyes win a $100 prize.
Both owners say their new Temporary Wall Systems location will provide local contractors with a better and more sustainable product to protect people and property from construction and renovation projects. Eugene, Oregon, the largest city in the Willamette Valley area, is known as a leader in sustainability with a history of commitment to climate action, according to the city's website.
"That's the most exciting part about owning a TWS in this area," Pettus-Czar said. "Lane, Benton and Deschutes counties are all experiencing significant growth and modernization. This revitalization will mean that many companies will need to remodel occupied space. Our product satisfies a critical need to provide contractors with a sustainable and reusable wall system that is particularly attractive to the people of this community who value this approach."
Sheppard agrees and says his company's product provides developers with a temporary containment option that won't put unnecessary building materials in the area's landfills.
"This business will help contractors, project managers and business owners have more successful outcomes for their projects," he said. "We're very excited about the product and the solutions it provides. There are so many practical applications for this sustainable and temporary system."
Pettus-Czar and Sheppard have a history of building successful companies together. The two co-own Farmers Union Coffee Roasters, which was recently voted the best coffee shop in Eugene, Oregon.
Sheppard grew up in Willamette Valley and said his childhood was spent picking fruit in the area's many local orchards.
"I learned about growing and working with food, which gave me a deep appreciation of the land," he said. "I've also been involved in the remodeling, buildout and opening of many small businesses. It was the combination of my love of the land and my experiences building up small businesses that drew me to Temporary Wall Systems."
Sheppard received a bachelor's degree from the University of Oregon. He is married and has two children.
For his part, Pettus-Czar was born in Texas, grew up in New Mexico, and holds two bachelor's degrees from the University of Kansas and the University of Oregon. He moved to Eugene in 2009 and has stayed in the area ever since. He is married and has a 2-year-old son.
"This community is great," he said. "You get a lot of bang for your buck, and it's a great place to raise a family. It's hard to beat."
Temporary Wall Systems provides modular wall systems that are designed with versatility in mind. The company's full-service business model simplifies construction and renovation by taking care of the entire containment process, from job site delivery to expert installation and removal when the project is complete. The Willamette Valley location serves Albany, Bend, Eugene, Redmond and Springfield, Oregon.
TWS is part of HomeFront Brands, a family of emerging, franchised residential and commercial property service brands that offers integrated technology, data support, lead generation, business intelligence systems and training to its partners.
For more information about Temporary Wall Systems Willamette Valley, please visit https://tempwallsystems.com/locations/willamette-valley/.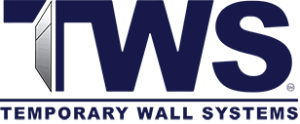 About Temporary Wall Systems
Founded in 2017 and franchised since 2022, Temporary Wall Systems (TWS) is the first and leading full-service, rentable containment wall provider in the United States. TWS offers commercial contractors and facilities managers a turnkey alternative to labor-intensive interim containment methods like drywall. Our customers benefit from clean and quiet business continuity during construction, renovation, or maintenance projects in healthcare, public transportation, education, retail, and commercial office facilities. TWS is a brand partner of HomeFront Brands, a platform company of emerging property service franchises. Explore the versatility of Temporary Wall Systems at https://tempwallsystems.com/.
About HomeFront Brands
HomeFront Brands empowers entrepreneurs to create thriving franchised residential and commercial property service brands. Driven by an experienced team of franchise executives and rooted in family values, HomeFront Brands helps emerging or established concepts accelerate their growth by delivering enterprise-level solutions to local business owners who aspire to build a dynasty and create generational wealth. By leveraging integrated technology, data-driven intelligence and advanced learning management systems, HomeFront Brands is building a foundation for its brands — Window Hero, The Designery, Temporary Wall Systems, BiltRite Home Inspections, Top Rail Fence and Mozzie Dome – to transform lives through franchise ownership.
For more information about HomeFront Brands' current solutions, new business development, and franchising opportunities, please visit https://homefrontbrands.com/.