Adria Hartwig Joins Franchise Development Team of Nation's Leading Facility Solutions Company to Oversee Expansion Goals  
LENEXA, Kan. — City Wide Franchise, the franchisor counterpart of the nation's leading management company in the building maintenance industry, announced the addition of franchise industry veteran, Adria Hartwig, to its franchise development team as director of franchise development.
"Becoming part of City Wide has provided me with the opportunity to become a vital part of an innovative, integrity-driven, support-centric franchise system that gives their entrepreneurs a phenomenal springboard for success," Hartwig said. "The support, cutting-edge technology, coaching, and collaboration afforded to franchisees of City Wide is unprecedented. I'm ecstatic about the chance to be part of history in the making for the talented entrepreneurs we bring into our community and continue to spread massive ripples."
Hartwig comes to City Wide after spending nearly 20 years in the real estate industry, spending the past seven years in franchise development. She was most recently Director of Conversions, Mergers, and Acquisitions at RE/MAX. Prior to that, Ms. Hartwig performed as Director of Franchise Development for Coldwell Banker, an ANYWHERE brand with a focus on promoting diversity and inclusivity, achieving several DEI awards. She also has experience within residential and commercial restate.
"The growth of City Wide is always a focus for me, so I am thrilled about Adria joining our team," said Troy Hartman, President of City Wide Facility Solutions. "Her extensive expertise will bring a fresh perspective to our franchise strategy and help push us towards the goals we have set for ourselves for the next several years."
City Wide has made a name for itself in major U.S. cities and Canada by streamlining facility solutions for more than 20 interior and exterior services for commercial facilities including janitorial, disinfecting, handyman services, and parking lot maintenance. Taking the onus from building owners and property management businesses that typically have to choose separate companies for each task, City Wide eases the selection and management processes for its clients.
Entrepreneurially-spirited individuals interested in owning a City Wide franchise should have a business-to-business background focused on sales, management and operations experience.
For more information about available franchise opportunities, visit: www.citywidefranchise.com.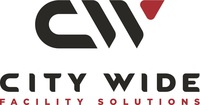 About City Wide
Founded in 1961, City Wide Facility Solutions is the largest management company in the building maintenance industry, managing janitorial services, commercial cleaning, disinfecting, and more than 20 additional facility solutions. City Wide simplifies the facility matters that mean most to building owners, operators, and management companies, easing the time, stress, and resources typically required to oversee an entire facility. City Wide is proud to do more than just manage facility solutions and services for commercial facilities – they pride themselves on being a partner that helps clients save time and solve problems. Their mission is to create a Ripple Effect by positively impacting the people and communities they serve.
For more information about City Wide Facility Solutions or to find a location near you, please visit www.gocitywide.com.