Local Entrepreneur Brings Award-Winning Non-Medical Senior Care to Orange, Seminole and Osceola Counties
ROSEVILLE, Calif. — Always Best Care Senior Services, one of the leading senior care franchise systems in the United States, announced it has opened its fifth location in Florida. Always Best Care of Orlando is owned and operated by husband-and-wife team Matías Tarrio Pages and Rocío Condigiani, who recently moved to the area from Santiago de Chile. The new business is licensed to help families throughout Orange, Seminole and Osceola Counties by providing non-medical in-home care and independent and assisted living referral services.
"Rocío and I were ready to make a change, moving with our young son to the United States and going into business for ourselves," said Matías Tarrio Pages, co-owner of Always Best Care of Orlando. "Making an impact on people is what motivates us. Always Best Care is an established brand providing a much-needed service to the community and to a growing senior population."
Always Best Care of Orlando provides homemaker and companion services such as meal preparation, grocery shopping, transportation and light housekeeping. Matías and Rocío are building a caregiving team of 20 professionals who are committed to helping local residents maintain a safe, independent and dignified lifestyle.
Originally from Buenos Aires, Argentina, Matías spent the past 12 years working as an Information Systems Engineer in several industries, including for the largest airline in South America and the largest healthcare network in Chile. Rocío also has a technology background within the electronic commerce, airlines, finance and retail industries. Both graduated from Universidad Tecnológica Nacional of Buenos Aires.
"Orlando has been a favorite vacation spot of ours for years, instantly feeling like home," added Rocío Condigiani, co-owner of Always Best Care of Orlando. "Florida is obviously well-known for having a large senior citizen population. Add to that our love for this city and its surrounding areas, and we feel very fortunate for the opportunity to go into business for ourselves and bring Always Best Care's services to the community."
Always Best Care is one of the nation's leading providers of non-medical in-home care and assisted living referral services, with skilled home health care in limited markets. The company delivers its services through an international network of more than 225 independently owned and operated franchise territories throughout the United States and Canada. By working with case managers, social workers, discharge planners, doctors, and families, Always Best Care franchise owners provide affordable, comprehensive solutions that can be specifically matched to meet a client's particular physical or social needs.
Always Best Care of Orlando is located in Baldwin Park at 4767 New Broad Street, Ste. 315. For a free evaluation or additional information on services available, call 689-250-6734 or visit www.alwaysbestcareorlandoSE.com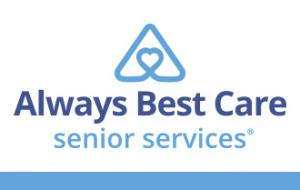 About Always Best Care
Founded in 1996, Always Best Care Senior Services is based on the belief that having the right people for the right level of care means peace of mind for the client and family. Always Best Care has been assisting seniors with a wide range of conditions and personal needs for over 27 years and currently provides thousands of hours of care every year. Franchise opportunities are available to individuals interested in leveraging the company's clear strategy and proven track record for delivering affordable, dependable service to seniors in their local areas.
Always Best Care also offers exclusive programs such as Always in Touch, Balance Tracking System, remote patient monitoring and a 24/7 AI Virtual Care Agent. For more information regarding Always Best Care's solutions, visit www.alwaysbestcare.com.