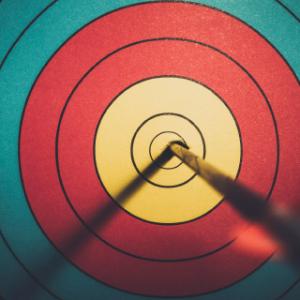 We hear many so-called franchise experts discussing marketing to millennials or marketing to Gen Z. They usually start blogs or videos with statements like, "Millennials want…" or "Gen Z doesn't like…" There are currently about 70 million people in the U.S. in each of these age groups. Painting that many people with the same brush is outdated and ignorant. At best, it's just lazy marketing. At worst, it's sketchy and misleading. By Jack Monson
We hear many so-called franchise experts discussing marketing to millennials or marketing to Gen Z. They usually start blogs or videos with statements like, "Millennials want…" or "Gen Z doesn't like…" 
There are currently about 70 million people in the U.S. in each of these age groups. Painting that many people with the same brush is outdated and ignorant. At best, it's just lazy marketing. At worst, it's sketchy and misleading. 
Yes, businesses have traditionally relied on demographic data to tailor marketing campaigns. But while that seems like a straightforward approach, there are significant drawbacks to targeting audiences based only on age groups. 
Here are four reasons why age-based marketing is a terrible idea.
Stereotyping and Generalization
Age-based marketing often leads to stereotyping and overgeneralization. Assuming that all individuals within a specific age group share the same interests, values and behaviors is not only inaccurate but can also be offensive. People are unique, and their preferences and behaviors are influenced by a wide range of factors beyond their age. How many millennials or Gen Z friends do you personally know who don't act, shop, buy, vote exactly like all the stereotypes dictate? My guess is: all of them. 
Changing Lifestyles
Generations are not static entities. They evolve over time, and the differences between generations can blur as society changes. For example, the idea that all baby boomers are technophobic or that all millennials are tech-savvy no longer holds true. Lifestyles, values, and interests shift, making it challenging to keep up with a moving target. 
Missed Opportunities
By focusing too narrowly on one generation, your business risks missing out on potential customers who do not fit the expected mold. Targeting millennials or Gen Z exclusively might miss the opportunity to connect with other individuals who share similar needs.  
You could miss reaching so many great candidates for your franchise or consumers for your local services by limiting your digital marketing targets on platforms that may be working for you. There are massive numbers of TikTok users now over 50. LinkedIn is getting younger. Twitter / X is more diverse than ever. How unproductive it would be to assume any of these platforms are limited to just one generation!
Exclusionary Practices 
Age-based marketing can inadvertently lead to exclusionary practices. If your brand explicitly targets a specific generation, it can alienate others. No one likes feeling excluded or overlooked, and this can harm your brand's reputation.
Instead of relying solely on age, think about adopting a more nuanced and data-driven approach to target audiences based on their interests, behaviors and needs. You will create more effective and inclusive marketing campaigns that resonate with a broader and more diverse audience.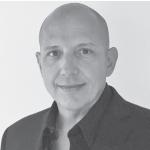 Jack Monson
Jack Monson is the host of Social Geek, home of the No. 1 podcasts in franchising and the CEO of Brand J. He has been working with franchises brands and small businesses in marketing for 15 years. socialgeekradio.com