Leader in Water Solutions Offers Tips on Selecting a Water Filtration System  
ROSEMONT, Ill. — With stay-at-home orders and social distancing guidelines compelling many consumers to spend more time at home, data shows that sales of water filtration devices have grown 336 percent.* But, not all water filtration systems are created equal. Culligan International, a world leader in the treatment of water, is offering tips to help consumers determine the best water filtration system to meet their needs.
"Consumers are limiting their number of trips to the grocery store, leaving many who typically rely on bottled water to look for in-home water filtration options," said Larry Holzman, senior vice president of North America, Culligan International. "For more than 80 years, Culligan has been solving water issues in people's homes to ensure access to clean, safe water. We continue to serve the community during this challenging time with virtual consultations that are safe, easy and convenient."
Culligan suggests these steps to determine when and what type of water filtration system is needed in your home:
Become educated on the benefits and effectiveness of different water filtration systems. Basic water filters such as charcoal pitchers and refrigerator cartridges can help improve the taste of water, but may not remove harmful impurities such as lead. Water treatment solutions such as reverse osmosis systems and specialty filters eliminate specific impurities that may be found in your water. These systems can ensure that your water tastes better and is better for you.
Take notice of any issues that may be caused by water impurities in your home. Some signs of problem water include corroded plumbing fixtures, unpleasant odors, disagreeable taste, discolored water and even shortened appliance lifespan.
Schedule a test to identify impurities in your water. "It is important to have your water tested by a water expert who can determine the necessary steps to eliminate any harmful impurities that may be in your water," says Holzman. A basic water test from your local Culligan water expert is free, easy and can be conducted without the expert coming into your home. Contact-free water sample collection can be provided by the homeowner or taken straight from an exterior hose spigot with results typically known in 10 minutes. Tests can detect impurities such as nitrates, hardness and total dissolved solids that are odorless and tasteless. If water samples cannot be obtained, the Culligan water expert can provide water solution recommendations based on the water quality report for your community. 
 
While testing can be done at any time, Culligan recommends scheduling a water test as a result of one of several key factors, including if appliances that use water are collecting residue or burning out, or as soon as a noticeable change happens to your water's taste, odor or appearance. Well water should also be tested whenever any changes in your water such as color, taste, odor or cloudiness are noticed. According to the Environmental Protection Agency, it is recommended to test well water annually to ensure it does not contain harmful contaminants.
Assess the current state of your water and treat appropriately. Your water treatment professional can work with you virtually to identify any impurities found in your test results and recommend specific solutions for your water needs. Culligan professionals also have been trained on practicing proper social distancing, CDC and Health Canada guidelines as they work to install and conduct maintenance on water treatment equipment.
For more information about Culligan water treatment products, including water softeners, drinking water systems, whole-house systems and solutions for business, or to find your local Culligan representative visit www.culligan.com.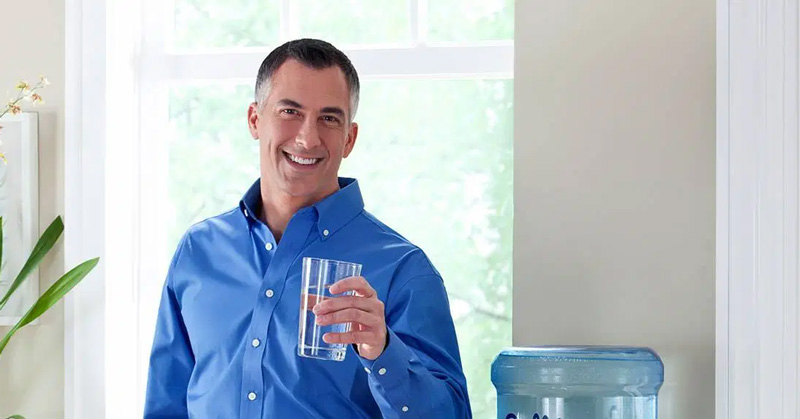 About Culligan International
Founded in 1936 by Emmett Culligan, Culligan International is a world leader in delivering water solutions that will improve the lives of their customers. The company offers some of the most technologically advanced, state-of-the-art water filtration products. Culligan's products include water softeners, drinking water systems, whole-house systems and solutions for business. Culligan's network of franchise dealers is the largest in the world, with over 800 dealers in 90 countries. Many Culligan dealers have valuable equity in their communities as multigenerational family owners of their franchises. For more information visit: www.culligan.com.