Senior Care Business Leader in Boerne Acquires Always Best Care of Austin. 
ROSEVILLE, Calif. —  Always Best Care Senior Services, one of the leading senior care franchise systems in the United States, announced today that franchisee Ken Thomas has expanded his business, acquiring the existing territory of Always Best Care of Austin, Texas. The Austin agency has been successfully serving residents of the area for the past year and a half. Thomas joined the in-home senior care brand in the spring of 2021 when he opened Always Best Care of Boerne, and he looks forward to continuing to provide exceptional services to both Texas Hill Country communities.
Originally from West Texas, Thomas has called Boerne home for the past 16 years. He spent nearly two decades with the United Services Automobile Association (USAA) prior to opening his first Always Best Care office and has used his exceptional operations leadership experience to quickly expand his senior care business. With this acquisition, Thomas now has a team of over 150 caregivers serving seniors in Central Texas and the Texas Hill Country.
"We take great pride in helping families care for their loved ones," said Ken Thomas, new owner of Always Best Care of Austin. "The work we've been doing in Boerne has been a perfect way to combine my passion for quality service with a rewarding career. When I heard the previous owners were moving out of Texas and needed to sell their Austin territory, I jumped at the chance to serve another community that has a growing senior population and an increasing demand for our high standard of care and compassion. It's an honor to continue building on the strong foundation that's been started here at Always Best Care of Austin."
Always Best Care is one of the nation's leading providers of non-medical in-home care and assisted living referral services, with skilled home health care in limited markets. The company delivers its services through an international network of more than 225 independently owned and operated franchise territories throughout the United States and Canada. By working with case managers, social workers, discharge planners, doctors, and families, Always Best Care franchise owners provide affordable, comprehensive solutions that can be specifically matched to meet a client's particular physical or social needs.
For a care evaluation or additional information on services available through Always Best Care of Austin, call 737-295-0441 or visit www.alwaysbestcareaustin.com.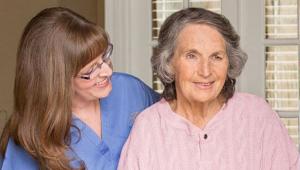 About Always Best Care
Founded in 1996, Always Best Care Senior Services is based on the belief that having the right people for the right level of care means peace of mind for the client and family. Always Best Care has been assisting seniors with a wide range of conditions and personal needs for over 25 years and currently provides thousands of hours of care every year.
Always Best Care also offers exclusive programs such as Always in Touch, Balance Tracking System, remote patient monitoring and a 24/7 AI Virtual Care Agent. For more information regarding Always Best Care's solutions, visit www.alwaysbestcare.com.