DALLAS — Stellar Service Brands ("Stellar"), a multi-brand residential and commercial service organization that includes Restoration 1, bluefrog Plumbing + Drain and Softroc, has appointed Courtney Harmon as the brand president of bluefrog Plumbing and Drain, in addition to her role as brand president of Softroc. Harmon will play a pivotal role in consolidating support and direction for both emerging brands.
"The centralization of support for our emerging brands under Courtney's leadership will streamline operations and ensure a unified approach," said Sherry Rose, CEO of Stellar Service Brands. "With her wealth of experience in franchising and exceptional leadership skills, I have no doubt that Courtney will thrive in her expanded role."
Harmon will utilize her expertise and strategic vision to promote the growth and success of all Stellar Service Brands' emerging brands. With a strong emphasis on fostering synergy, she will steer their path to continued success.
"I am truly humbled to have the privilege of leading these dynamic brands," said Harmon. "This is an exciting opportunity to foster collaboration and empower our talented teams. I am committed to propelling the brands to new heights by championing excellence and a customer-centric culture."
To learn more about Stellar Service Brands, visit Stellarservicebrands.com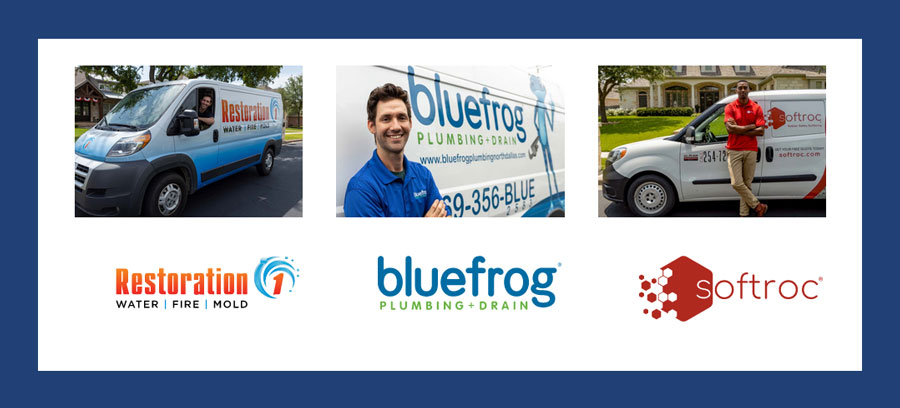 About Stellar Service Brands
Based in Dallas, Texas, Stellar Service Brands is a holding company that includes Restoration 1, an award-winning franchise that specializes in a wide array of emergency mitigations, restoration and reconstructions services; bluefrog Plumbing + Drain, a trusted franchise in plumbing repair and installation; and Softroc, a provider of poured in place rubber surfacing. Together, they include more than 525 franchise locations awarded across the U.S. With the investment and support of MPK Equity Partners, Stellar plans to continue expanding by adding brands that share the company's goal of providing exceptional home and commercial services.