Top Health Food Franchise Announces New Fundraiser to Fight Childhood Obesity
WILMINGTON, N.C. — Clean Eatz, America's leading health food restaurant and online meal plan franchise, recently announced a new fundraiser in conjunction with the brand's latest partnership with Camp Pocono Trails, the country's premier health and wellness camp. The fundraiser, aimed at financing the cost for kids to attend the camp, amassed an incredible $45,000, which will be enough to give 10 kids the Camp Pocono Trails experience.
Camp Pocono Trails has welcomed tens of thousands of kids from across the country since opening in 1999. While the directive of the camp has altered over the years, its intent has always been on the personal development of campers. It is one of the few remaining health-oriented summer camps in the United States, teaching kids' lifelong lessons and instilling habits for weight management, self-esteem, nutrition, and technology usage.
The lion's share of the funds were raised through an auction event held during Clean Eatz 2023 National Franchise Convention. Franchisees stepped up and purchased items to help drive the CE Foundation's greater push against childhood obesity. Cafes also raised money by donating proceeds from smoothie sales during September, which is National Childhood Obesity Awareness Month.
"We've been exploring various ways to introduce Clean Eatz and our community culture to younger generations for years now, since they don't typically have health and wellness brands that are specifically geared towards them," said Evonne Varady, Co-founder of Clean Eatz. "Our work with Camp Pocono Trails will be instrumental in that effort; providing us a springboard to introduce the franchise, it's meals, and proven impact on personal health to a new audience."
With 94 franchise locations operational in communities across the country, and an additional 87 currently under development, Clean Eatz is becoming a household name for millions. This is as access and affordability for nutritious, health-conscious meal options worsen from coast to coast; further motivating the franchise to make its menu and services as available to all people and age groups as humanly possible.
"It's not often we enter into any kind of an arrangement with an outside party; but the directive and guiding principles of Clean Eatz are as closely aligned to our own goals as can possibly be," said Tony Sparber, Owner of Camp Pocono Trails. "This partnership will do more than offer our campers nutritious meals while they're here, it'll give them unique insight on a brand that can aid them in their continuing health journey even once they've returned home."
The Clean Eatz Foundation raised more than $87k, with $45k of that earmarked to send 10 kids to Camp Pocono Trails this summer and the remainder of the funds being put toward a scholarship program for individuals entering the health and wellness academic fields.
For more information on the Clean Eatz franchise, please visit https://cleaneatz.com/.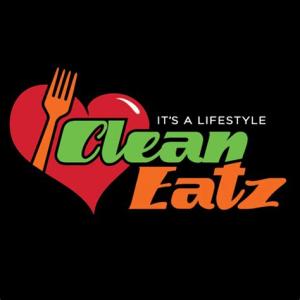 ABOUT CLEAN EATZ
Clean Eatz, which launched in 2011 and started franchising in 2015, was co-founded by husband-and-wife duo Don and Evonne Varady, as a means of helping individuals and families change their lives by providing them with better nutrition options, a steady dose of health and wellness education, and a diverse support community that's committed to helping each other in becoming their best selves. By supplying such healthy alternatives, the Clean Eatz brand has continued to win over communities with their dine-in, grab-n-go, catering, marketplace, and weekly online meal plan selections. With 94 locations operational and 87 in development, the franchise will likely be coming to an address near you soon.