CarePatrol and ComForCare achieve higher rankings compared to last year's list
TROY, Mich. — Best Life Brands, LLC ("Best Life Brands"), a franchised organization with a portfolio of brands dedicated to senior care, proudly announced today that two of its distinguished brands, CarePatrol and ComForCare, were named to this year's Franchise Times Top 400 list.
The Franchise Times Top 400 list is an exclusive annual ranking of the 500 largest U.S.-based franchise systems that considers various factors including system-wide sales, unit count and overall brand influence. This project reflects a rigorous five-month research and reporting initiative, resulting in the most credible and objective franchise ranking to date. Inclusion on this esteemed list signifies not only success but also a profound impact within the franchising community.
"This recognition cements both CarePatrol and ComForCare's positions as industry leaders, reflecting their commitment to excellence not only in the world of franchising but most importantly their dedication to providing exceptional care to seniors and families in need," said J.J. Sorrenti, CEO of Best Life Brands. "We are proud of the impact our brands are making in the senior care industry. This accolade not only recognizes our past achievements but also inspires all of us, including our world-class franchisees to continue pursuing innovation and excellence as we look ahead to the promising opportunities to come."
CarePatrol, the nation's largest senior care solutions organization, climbed up this year's ranking by an impressive 33 spots from its position in 2022 earning a spot at 453 and showcasing its dedication to providing seniors and their families with a more convenient and less stressful way to find safer senior living choices. ComForCare, a premier franchised provider of in-home caregiving services, came in at an impressive 225 on the list and scaled 19 spots, highlighting its unwavering commitment to enhancing the quality of life for those it serves.
Additional information on the Top 400 can be found in the October issue of Franchise Times and the full list at https://www.franchisetimes.com/top-400-2023/.
To learn more about CarePatrol, visit www.carepatrol.com/.
To learn more about ComForCare, visit www.comforcare.com/.
To learn more about Best Life Brands, visit https://www.bestlifebrands.com/.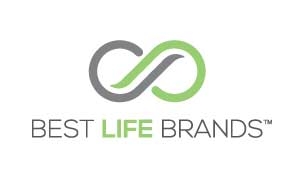 About Best Life Brands, LLC
Based in Troy, Mich., Best Life Brands, LLC is a holding company that includes ComForCare and At Your Side, premier franchised providers of home care; CarePatrol, the nation's largest franchised senior care solutions organization; Blue Moon Estate Sales, the leading estate sale franchise in the U.S., and Boost Home Healthcare, dedicated to providing superior in-home nursing, therapy, and home care services, which together include more than 600 franchise locations across the U.S. and Canada. With a private equity investment from The Riverside Company, Best Life Brands is a platform of award-winning complementary businesses that serve people along the continuum of care.