SINGAPORE — New plans for expansion of the Wendy's franchise in Central Asia have been set out today by industrial holding company Kusto Group.
Under the new plans, Kusto aims to open and operate 55 outlets across Uzbekistan and Kazakhstan by 2030, and will also introduce a Next Generation restaurant layout and innovative AI-based drive-thru in Kazakhstan by Q2 2024, setting the stage for a new era of fast-food dining in the region.
The news was announced by Yerkin Tatishev, Founder and Chairman of Kusto Group, who attended Wendy's Annual Franchise Convention in Washington D.C. in October 2023. The convention brought together franchise leaders from around the world to discuss business priorities and celebrate the brand's 54 years of success. At the convention, Tatishev engaged with Wendy's executives to outline Kusto's expansion plans for the Wendy's franchise in Central Asia. He also visited Wendy's HQ in Dublin, Ohio, to discuss and learn more about the latest innovative technologies and cutting-edge initiatives.
Wendy's, a prominent US-based fast-food restaurant chain, has experienced significant global expansion in recent years, solidifying its position as the third most successful 'quick service restaurant' franchise in the burger category worldwide. With a presence in 32 countries, Wendy's has made strategic moves to enter new markets, including Central Asia, Australia, and Saudi Arabia. This has led Wendy's to enter into franchise agreements with successful global companies like Kusto Group to expand its footprint in Central Asia.
This global expansion not only signifies Wendy's and Kusto Group's commitment to reaching new markets but also highlights their dedication to providing exceptional service and embracing innovative solutions for the future of fast food.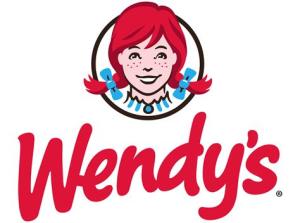 About Wendy's 
Wendy's® was founded in 1969 by Dave Thomas in Columbus, Ohio. Dave built his business on the premise, "Quality is our Recipe®," which remains the guidepost of the Wendy's system. Wendy's is best known for its made-to-order square hamburgers, using fresh, never frozen beef*, freshly-prepared salads, and other signature items like chili, baked potatoes and the Frosty® dessert. The Wendy's Company (Nasdaq: WEN) is committed to doing the right thing and making a positive difference in the lives of others. This is most visible through the Company's support of the Dave Thomas Foundation for Adoption® and its signature Wendy's Wonderful Kids® program, which seeks to find a loving, forever home for every child waiting to be adopted from the North American foster care system. Today, Wendy's and its franchisees employ hundreds of thousands of people across over 7,000 restaurants worldwide with a vision of becoming the world's most thriving and beloved restaurant brand. For details on franchising, connect with us at www.wendys.com/franchising. Visit www.wendys.com and www.squaredealblog.com for more information and connect with us on Twitter and Instagram using @wendys, and on Facebook at www.facebook.com/wendys.