Sharon Estroff, CEO of the World's #1 Educational Enrichment Franchise in the World, Empowers Women Across the Country.
ATLANTA — Sharon Duke Estroff is truly making a difference in her community and beyond. Estroff is a teacher who has created a company that empowers other women, showing them that they too can be business owners. Estroff was a teacher who 18 years ago started Challenge Island® in her second-grade classroom and began running it as an enrichment business. It has been growing by leaps and bounds ever since.
Captured here in Star Central Magazine, and here on NPR, as well as in various local and national publications featured here, Estroff is the founder and CEO of Challenge Island, the world's #1 STEAM educational enrichment franchise according to Entrepreneur Magazine.
STEAM is STEM+Art because, as Steve Jobs famously said, technology alone is not enough.
Estroff's company now has 105 locations across the USA and internationally and has been featured on Entrepreneur's Franchise 500 for 3 years straight – having just been added to Entrepreneur's Top Global Franchises list this year.  Challenge Island has touched the lives of over 1 million children in over 6,000 schools and community locations.
But what makes this program so special is this moment in time.
Teachers by nature aren't usually entrepreneurial. But this teacher seized an opportunity, broke out, and created this company for other teachers.
"Now there is a way for teachers to own their own business while still staying in the field of education where they can continue to enjoy everything they love about teaching," explains Estroff.
When COVID-19 hit, the educational enrichment market – an $8 billion industry that operates hand in hand with the schools – was on the front lines of impact. Estroff saw her franchisees (many of whom are former teachers) begin to panic. Estroff stayed strong and pivoted immediately to launch "Home Island," Challenge Island's virtual alter-ego.
"As we enter the Fall, we continue to be met with unprecedented challenges at every turn. But in every challenge, there exists an immense opportunity. You just have to be open-minded enough to see it and to seize it," says Estroff.
In many markets across the country as we head back to school, there are a lot of teachers that are feeling helpless. Many feel like they can't win; they're stuck, not sure what else they can do now. They feel incredibly unempowered and that they are not in control of their life.
Challenge Island ownership can be an opportunity for teachers to build a business that will thrive past this pandemic. This program was created by teachers for teachers, offers one of a kind learning experiences to children, and arms franchise owners with the tools to succeed professionally.
18 years ago, Estroff was a teacher who was also tutoring just to make ends meet. She took her future into her own hands and created the #1 educational enrichment franchise in the world. This female CEO can help teachers who are struggling find a new path and create a rewarding new opportunity.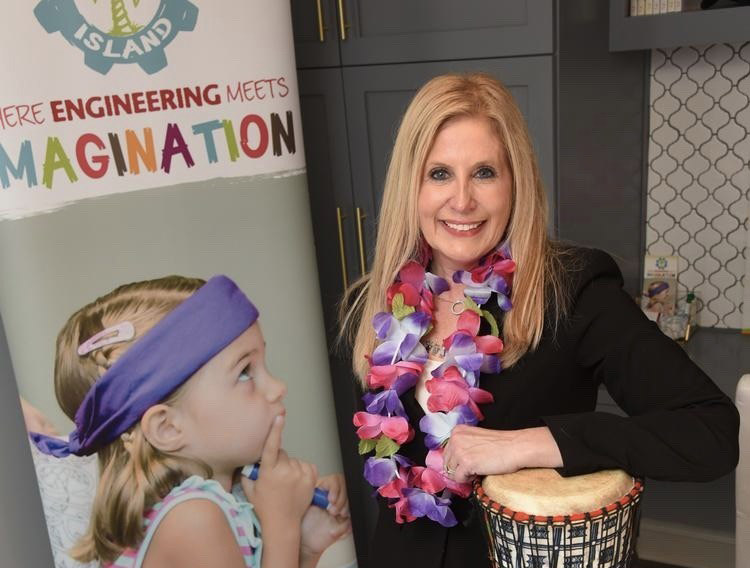 About Challenge Island®
Challenge Island® is a home-based/mobile children's educational enrichment franchise.  Franchisees run STEM / STEAM afterschool enrichment classes, in-school field trips, camps, Girl Scout and Boy Scout badge workshops, as well as Challenge Island Junior™ and Challenge Island Senior™ programming in preschools and senior living communities.
Learn More About Challenge Island programming near you at www.challenge-island.com and 228906@email4pr.com.
Learn More About Challenge Island franchising opportunities at https://franchise.challenge-island.com/ and 228906@email4pr.com  (985) 209-8430