Functional Fitness Brand to Debut New Studio Location in Fall 2024
SPOKANE, Wash. — Pvolve, the omni-channel fitness company with an innovative, science-led method that pairs functional movement with proprietary equipment, is breaking into the Northwest region following their latest franchise deal for Spokane, Washington, with Teresa and Scott Hatter.
Both Teresa and Scott have spent the entirety of their professional careers in franchising, operating business concepts in the restaurant and personal care industries before embarking on this most recent endeavor in the fitness space. According to Teresa, she and her husband believe the trajectory that the boutique fitness category has been on in recent years lends confidence that Pvolve will find success in the Spokane community.
"Pvolve is a passion project for us more than anything else," Teresa shared. "We have first-hand experience with the results that the method delivers. We are honored to offer our community this modality, which is more approachable for those of all different health backgrounds who still want to move and see physical changes to their bodies."
The Hatters hope their studio will serve as a sanctuary of sorts; a safe space where everyone can feel encouraged to pursue their personal health journeys, wherever their fitness levels may lie on the continuum. While the location has not been confirmed yet, their goal is to open in the South Hill area.
"Our entire team is incredibly excited to introduce our method to Spokane," said Pvolve President Julie Cartwright. "Teresa and Scott bring deep franchise experience and so much passion for the method, a winning combination for operating a successful studio. We are so lucky to welcome the Hatters to the Pvolve team and look forward to watching their community in Spokane grow."
Cartwright credits the efficacy of Pvolve's signature method, along with its recent partnership with world-renowned actress, producer, and director, Jennifer Aniston, as the reason the brand has experienced explosive growth this year. In addition, the franchise offers a multi-revenue stream business model, proprietary equipment, and hybrid class experiences that further fuel its expansion.
For more information on Pvolve and its franchising opportunities, please visit https://pvolvefranchise.com/.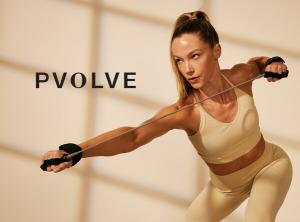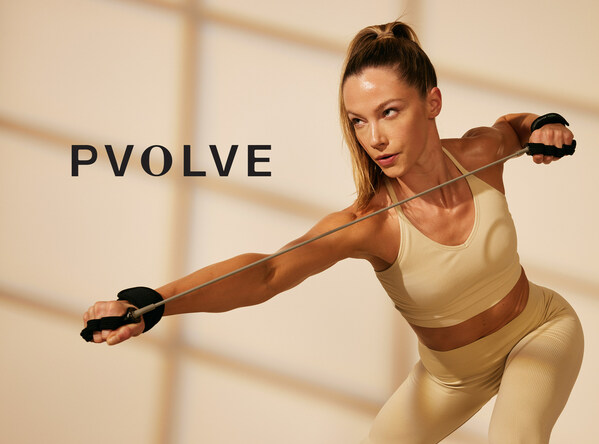 About Pvolve
Pvolve LLC, or Personal Evolution, is an innovative fitness company that pairs functional movement with resistance-based equipment to sculpt, tone, strengthen, and restore the body while enhancing mobility and stability. After being introduced to functional fitness in 2017, founder  Rachel Katzman was determined to help others experience an approach that respects the body's holistic needs while making you look and feel great. Pvolve's method is supported by a Clinical Advisory Board of highly credentialed doctors, trainers, and experts to offer safe and effective workouts that help you break a sweat, not your body. In June 2023, world-renowned actress, producer, and director, Jennifer Aniston, officially partnered with Pvolve after falling in love with the method as a member in 2021. Through its hybrid fitness model, Pvolve can be experienced via a streaming membership that offers live and on-demand classes on Pvolve.com and on the Pvolve App, and via physical studio locations. For more information, please visit https://www.pvolve.com/, https://pvolvefranchise.com/ and @pvolve on Instagram.