Rapid franchise expansion secures spot as #1 Macaron Franchise in the U.S. 
SARASOTA, Fla. — Le Macaron French Pastries finds itself in the enviable position of being the #1 Macaron franchise in the country, and they know exactly who to thank for the achievement.
On Saturday, September 2, Le Macaron co-owners Rosalie Gulliem and Audrey Saba are expressing gratitude for the franchisees and dedicated owners who have worked tirelessly to make Le Macaron the #1 Macaron franchise in the United States.
"We are reaching out and congratulating all of our franchisees for their hard work and commitment," said Guillem. "We appreciate the entrepreneurial spirit of our franchisees, as they are integral to our success. We simply could never have achieved our ranking of the #1 macaron franchise in the country without them!"
Franchise Appreciation Day is recognized every year on the Saturday before Labor Day. The official national day is observed to educate consumers about local franchises and how they can patronize and support them. Entrepreneurs and investors also learn how to succeed in business through the power of franchising.
Founded in 2009, Le Macaron treats customers to a Parisian-style café experience with authentic, premium macarons and pastries prepared daily by French-trained chefs. The family-owned business began franchising in 2012 and currently operates nearly 70 stores nationwide from Florida to California. The company is creating lucrative opportunities for franchisees by targeting high traffic areas where customers can enjoy delicious, authentic macarons, gourmet chocolates, French gelato, European-style coffee, and other classic French pastries.
Le Macaron openings slated for 2023 include Columbus, Ohio, Tucson, Arizona, Long Beach, California, Sacramento, California, Pembroke Pines, Florida, Murfreesboro, Tennessee, New York, and Miami. Franchisees Natalia Mejia and Camito Beltran are preparing to open their store at RIO Lakefront in Gaithersburg, Maryland, while owners Sanjam and Karam Chawla are in the process of opening a mobile kiosk at International Plaza in Tampa. All franchisees are reaping rewards based on growing interest in macarons that is trending throughout the U.S. Pastry and bakery experts project sales of macarons will top $1.54 billion this year and more than double to $3.17 billion by 2030.
"We have nearly 20 franchises in various stages of development," stated Guillem. "We continually offer support and guidance to our owners to help them succeed every step of the way."
Guillem added that Le Macaron looks for potential franchisees who embrace the challenges of running a business and love interacting with customers. She added that franchisees say they enjoy welcoming guests and families who are vacationing, or locals who are dropping by for special occasions or to check out the latest flavors.
"At all of our locations, our goal is for guests to slow down and savor the moment by relishing the simple pleasures, such as sharing macarons or a coffee together. We deeply appreciate all of our franchisees who strive to offer their guests the Le Macaron experience," Guillen said.
Le Macaron was named to the FranServe 2022 Fran-Tastic 500 list, which recognizes the top franchises in the country. For more information, visit http://lemacaron-us.com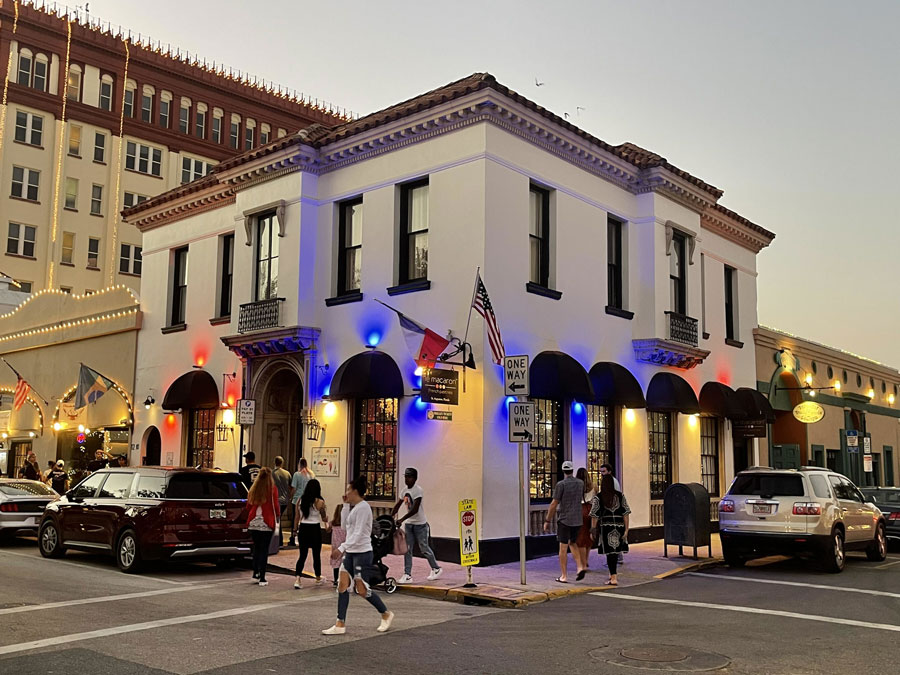 About Le Macaron French Pastries
Founded in 2009 by Rosalie Guillem and her daughter Audrey, Le Macaron French Pastries is an elegant French patisserie that offers guests the finest, authentic French macarons and pastries. Headquartered in Sarasota, Florida, the brand began franchising in 2012 and has since grown to more than 64 locations across the U.S. Le Macaron French Pastries is ranked on Inc. 5,000 2016, #17 on the 2019 Top Emerging Franchise List as well as ranking on the Top 100 Food and Beverage category by Entrepreneur and holds a No. 9 ranking in the baked goods category.