WILMINGTON, N.C. — 101 Mobility a leader in Mobility and Accessibility products, is thrilled to announce the appointment of Joe Harrison as the new Vice President of Operations. Joe is a recognized executive with an impressive history of elevating operational standards, steering high-growth endeavors, and leading teams towards achieving their best performance.
"We are very pleased to have Joe on the team.  He has a proven record of helping franchise owners grow profitable sales by providing them the needed support, resources, and tools," says President Joe Loch. 
Prior to joining 101 Mobility, Joe delivered significant accomplishments at uBreakiFix, where he served as the Vice President of Operations and Strategic Initiatives. While there, he managed operations for a vast network of 150 franchise owners, encompassing 450 stores and 600 vans across the US and Canada. Under his stewardship, the company witnessed a surge in warranty subscription rates, a more efficient onboarding process, and enhanced franchise margins.
His extensive tenure at Asurion, the parent company of uBreakiFix, is also commendable. With 14 years under his belt, Joe held pivotal roles in Continuous Improvement, Call Center Operations, and Retail Operations, manifesting positive changes at every turn.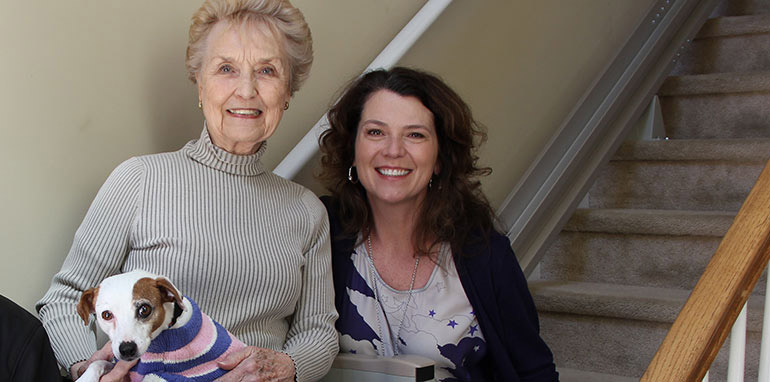 About 101 Mobility:
101 Mobility is a leading full-service provider specializing in the sales, service, and installation of a broad range of mobility and home accessibility equipment. Our offerings include stair lifts, auto lifts, ramps, porch lifts, patient lifts, power wheelchairs, scooters, and more. We also cater to both short and long-term rental needs for homes, offices, and institutions. Our team is dedicated to working closely with clients to identify the most suitable product for their needs. At 101 Mobility, we are committed to enhancing accessibility and promoting independence, enabling our customers and their families to enjoy the comfort of their homes. For more information regarding 101 Mobility's product offerings, services, or franchise opportunities across the country, please visit: http://101mobility.com