The experienced franchising executive brings a growth-oriented mindset to the nation's leader in accessibility sales, service and installation.

WILMINGTON, N.C. — 101 Mobility, the leading national provider of mobility and accessibility solutions, announced today that Joseph Loch has joined as President. Mr. Loch is a seasoned franchise executive with experience at Hickory Farms, United Franchise Group and Jovie. Mark Baker is no longer with the company.
"I am thrilled that Joe has joined us as President of 101 Mobility," said Steven Dawson, CEO of Mobility Holdings, parent of 101 Mobility. "Joe has an outstanding track record of working closely with franchisees and rapidly growing and developing franchise networks."
Prior to joining 101 Mobility, Loch served as President of Jovie, a professional childcare services franchise network with 260 international locations. During his tenure at Jovie, Loch increased US brand sales by 46% and national account revenue by 67%. He also served seven years with Hickory Farms in senior franchise and operations roles supporting and managing 800 retail locations in North America.
Loch's extensive experience as a franchising executive combines a growth-oriented mindset with leadership in business development, supply chain integration and streamlining corporate operations. He boasts a track record of sales growth, expanded market coverage, increased product quality, and improved profit margins.
"I am really excited about joining the 101 Mobility team. It's an impressive network that serves the important aging-in-place community. I look forward to working with the corporate team and franchisees to serve more customers in more markets and grow profitable sales," said Loch.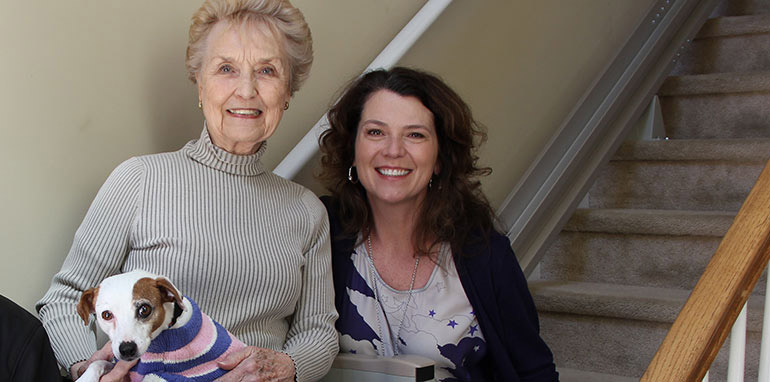 About 101 Mobility:
101 Mobility is a full-service sales, service and installation provider of mobility and home accessibility products and equipment, including stair lifts, auto lifts, ramps, porch lifts, patient lifts, power wheelchairs, scooters and more. Short and long-term rentals are also available for home, office and institution. By working with patients to identify which home health care devices best suit their needs, 101 Mobility provides an alternative to group homes and rehabilitation centers by increasing accessibility and allowing clients to live self-sufficiently in their homes.
For more information regarding 101 Mobility's product offerings, services, or franchise opportunities across the country please visit: http://101mobility.com