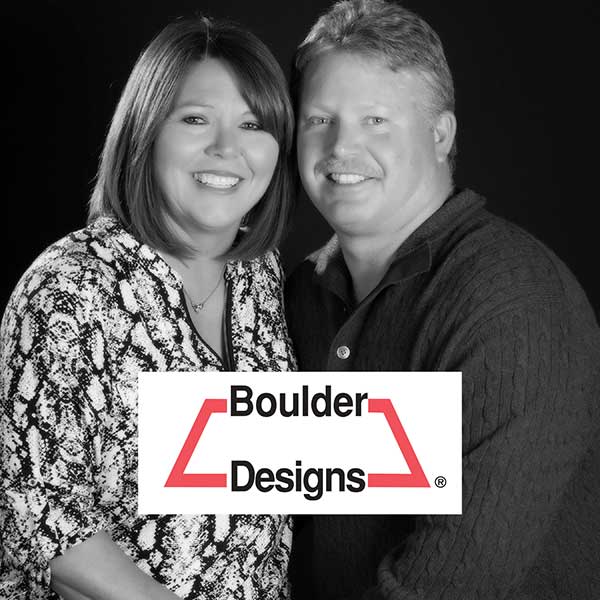 Butch Mogavero, CEO of Boulder Designs, is building the company after rising from the ashes of a rough childhood in his single-parent household. By Rose Mango
Family Affair
Rock Science
On his own at 15, the owner of Boulder Designs channeled hard work into success
Butch Mogavero, CEO of Boulder Designs, is building the company after rising from the ashes of a rough childhood in his single-parent household. The franchisor moved out when he was just 15 years old to begin his journey in life entirely on his own.
When Mogavero was just 20, he was working for a Rainbow International carpet cleaning Franchisee's business that was on the brink of closing. The then-owner/franchisee offered to sell it to Mogavero, who could pay it off in installments. Mogavero did exactly that. He turned the business around, and the franchise did well. Mogavero's performance in running the company caught the eye of the late Don Dwyer, then-owner of The Dwyer Group, which owns the Rainbow International brand.
Dwyer moved Mogavero into the corporate office of The Dwyer Group in Waco, Texas, and Mogavero began to learn about franchising. He stepped into sales and continued his path of success to becoming the vice president of franchise sales of Rainbow International.
Later, Mogavero began to take an interest in landscaping. He noticed that in the field of landscaping that there was an opportunity to create unique business markers and curbing designs. Mogavero began to research while looking for unique ways to develop curb-appeal. He spotted a company called Boulder Designs and immediately saw the potential. The franchise concept was exactly what he was looking for, so he purchased that company.
Boulder Designs is headquartered in Waco, Texas. It is there that stunning curb-appeal landmarks and boulder signage is created. The solid, man-made boulders are made from a proprietary mixture of sand and concrete and other preparatory ingredients. They are designed to be as close to a real, natural stone as possible and can be used for a variety of purposes. The boulders are used for company signage and many other applications, and can be seen all over the U.S.
Boulder Designs also has a sister company called Boulder Magic, which is a landscape and curbing company. They create a stunning landscaped curbing, which is also part of Mogavero's franchise portfolio.
Most franchisees that find their way to Boulder Designs and Border Magic are people who are tired of their corporate careers and who are looking for more freedom in their lives; people who simply want more in their life. The franchisor points out that he and his wife have been able to take an active role in the family business and their children's lives.
"Boulder Designs and Border Magic have many territories available all across the country, just waiting for hard-working franchisees to make them successful. Franchisees who are interested in Boulder Designs and Border Magic should like working with people," Mogavero said. He went on to say, "They don't need experience in any particular area, as the franchise has a system developed that allows anyone to master it in a short amount of time. Our franchisees are poised for success right from the start."
If you're ready to take control and own your own business, contact them today! Visit https://www.myboulderdesigns.com
– Rose Mango