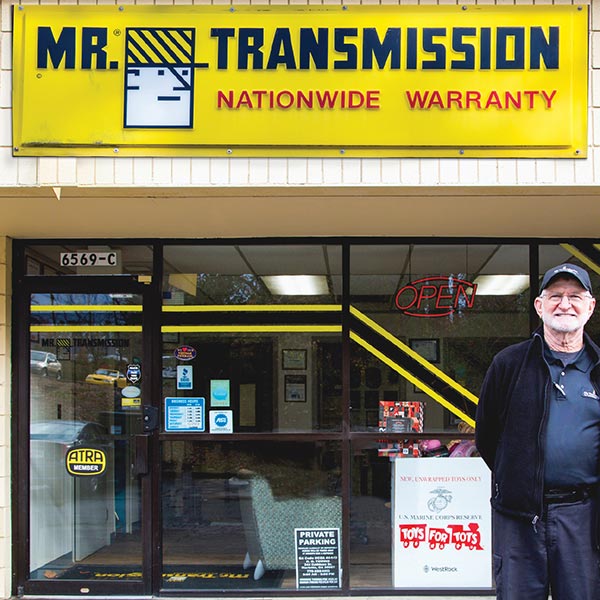 By offering complete auto repairs when co-branded with Milex Complete Auto Care, people have a one-stop source for all their car or truck needs. By Elice Morgenson
Mr. Transmission/Milex thinks locally by using the latest marketing techniques to help franchisees reach their clientele
Choosing the right mechanic can be a time-consuming and challenging choice for many car owners. Mr. Transmission/Milex hopes to solve that problem by providing fantastic customer service and consistency, so their customers become customers for life. By offering complete auto repairs when co-branded with Milex Complete Auto Care, people have a one-stop source for all their car or truck needs.
Mr. Transmission/Milex has stood the test of time by keeping up with the current trends and needs of its franchisees and their customers.
Mr. Transmission opened their doors in 1956 and have developed a business that has a wealth of knowledge and experience to offer their customers. In 1990, they were acquired by Moran Industries, which also franchises Milex Complete Auto Care, Alta Mere Toys For Your Car, and Smart View Window Solutions. They remain a steadfast and dependable brand, with franchise ownership that is passed down to a second and even third-generation family member.
Technology trends are only increasing in complexity and importance in the New Year. Mr. Transmission and Milex use the latest in digital marketing and customer retention practices to ensure your brand is easy to find and connect with. Some potential franchisees might wonder whether the marketing is directed at the brand itself or the individual franchise location. Mr. Transmission/Milex is focused on making sure the particular location is the focus of all the marketing endeavors as the success of each franchise is paramount to the success of the brand.
They can establish franchises in 2 ways: as a start-up business or by conversion of an existing independent transmission service center to a franchised business. This gives a franchisee the flexibility to establish a business that will work best in their area. Opening a Mr. Transmission and Milex co-branded auto center provides the franchisee with the expertise of not one but two revenue streams at a small additional cost. Transmission work can often be a one-time visit, but with a complete auto center, they can meet all other needs.
You don't need any automotive experience or background to be a franchisee for Mr. Transmission or Milex. Franchisees with expertise in management and sales, along with strong leadership skills, will thrive in the industry. Mr. Transmission and Milex also adhere to incredibly high standards of customer service and the core values of D.R.I.V.E.: Dedication, Respect, Integrity, Vision, and Enthusiasm.
If you have the D.R.I.V.E. to take automotive service to the next level in your community, contact Mr. Transmission at www.mrtransmission.com, and Milex at www.milexcompleteautocare.com.
– Elice Morgenson