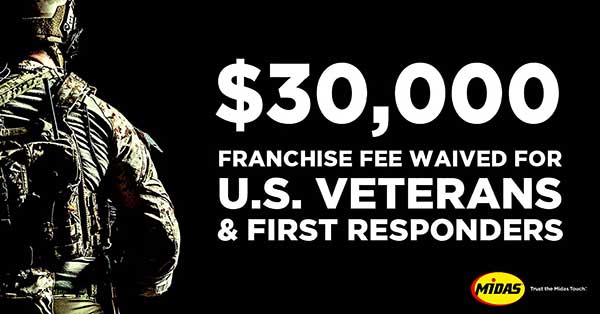 Midas proudly supports our veterans and individuals currently serving in the U.S. Armed Forces. By Rose Mango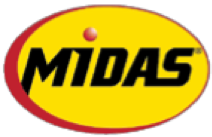 You risked it all and served your country honorably to protect your fellow Americans. As a way of thanking you for your service, Midas proudly supports our veterans and individuals currently serving in the U.S. Armed Forces by waiving the $30,000 franchise fee for eligible recipients. From all of us at Midas, we thank you for your service.
Brant Wilson, President and COO of TBC Franchise Group, loved everything about being in the Army. He was a junior officer in the Signal Corps supporting 41D in Fort Carson, Colorado. Wilson said, "I loved the fantastic comradery with my fellow troops. My leadership traits were shaped there – owed entirely to my time in the military. Integrity, setting the example, teamwork, courage. All of these for me were born in the challenges and wins I experienced in the army."
"Veterans make amazing leaders in the business world and are equipped with the kind of training that shapes great Franchise owners. I simply wanted to create a program that would help these leaders become Franchisees which benefits them and TBC," said Wilson.
"Midas started franchising in the 1950s and has been evolving ever since. In 1956, Midas changed the landscape by creating free-standing auto repair garages. We continue to lead both the automotive and the franchise industries. Within the automotive industry, we helped develop standards of service that brought transparency to customers about which repairs were urgently needed, which ones were recommended, and which ones could wait for the future. Those standards – The Midas Way of treating customers – led to a better customer experience and a better industry. We also pioneered the idea of offering exceptional support to franchisees."
"When you become part of Midas, you get more than a great brand. You get a team with a wealth of experience at supporting franchisees and helping them succeed and a field team that consists of consultants and sales coaches who can help you analyze and optimize your business. As for our military veterans, we have created a franchise opportunity for you because we respect and honor you for serving our great nation."
The U.S. Military Veteran Program is available to all qualified individuals who either have received an honorable discharge from one of the U.S. Armed Forces (i.e., Army, Navy, Air Force, Coast Guard or Marine Corps), or are currently serving in one of the U.S. Armed Forces and eligible to receive an honorable discharge, or their entities as noted above. This waiver applies only to the first franchise established by the veteran.
For more detail and specific terms, visit our website: https://www.midasfranchise.com/military
– Rose Mango