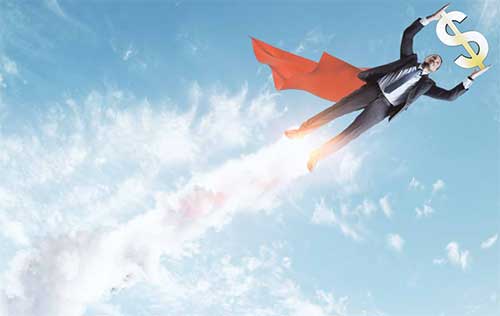 Graduates of the Global Financial Training Program learn how to become independent business owners with no territories. By Rochelle Miller

Call them entrepreneurs, owners or brokers. Just don't call them franchisees. Graduates of the Global Financial Training Program learn how to become independent business owners with no territories, which is why the word "franchise" is not in their vocabulary.
The New York City-based program has been helping aspiring entrepreneurs become their own bosses in the commercial lending industry for 16 years. Flexibility is a key to the Global Financial program's success.
"You can do this business from everywhere," says Phil Dushey, founder and president. Because the industry appeals to a national customer base, Dushey says it didn't make sense to assign geographic territories that would limit brokers to one area. Instead they can market their services to anywhere, from anywhere. "You can be in your local supermarket making a deal. You're not locked to a desk."
Brokering such deals involves finding lenders for small businesses that have a less-than-stellar credit rating. Struggling small businesses, turned down for loans by traditional banking institutions, will fail if they can't secure financing. That's where alternate lenders come in: They will supply funding, but at a higher interest rate.
Global Financial's training entails an intense four- day course at the company's downtown Manhattan headquarters. Enrollees learn everything about the business, from different types of funding to how to interview clients. "We also teach them how prequalify a client and get fast closings so they start making money quickly," Dushey says. Once the course is complete, they receive a schedule to follow.
One entire day of training is dedicated to marketing, which helps the brokers-to-be learn how to cultivate a national customer base from wherever they choose through vendor marketing, web marketing, indirect marketing and direct marketing. A major component of the marketing model includes creation of a website (included in the package), so new brokers are ready to implement what they've learned immediately and start generating revenue. "Most people start earning money in the first month or two," Dushey says.
To date, Global Financial has 700-plus graduates. Dushey credits the success of the program to his industry experience, which spans more than three decades.
Tuition for the course in $19,500, which includes accommodations, all materials and exclusive access to Dushey's network of lenders. "If you're going to be in the finance business, then you need to deal directly with lenders, not go through the intermediaries," he says. Meeting lenders directly allows brokers to build new business relationships as part of their training. New brokers also receive access to 1,000 leads and are assigned a mentor for one-on-one continued support after the course is completed.
Veterans, who receive a military discount from Global Financial, are a good fit with the program, Dushey says. "It's great for veterans for two reasons. It's low cost with a high earning potential. And veterans are very disciplined, so they will follow all the marketing instructions. Their phone will be ringing shortly after the training ends."
For more information about Global Financial Training Program, visit https://www.globalfinancialtrainingprogram.com or call (212) 480-4900.
– Rochelle Miller