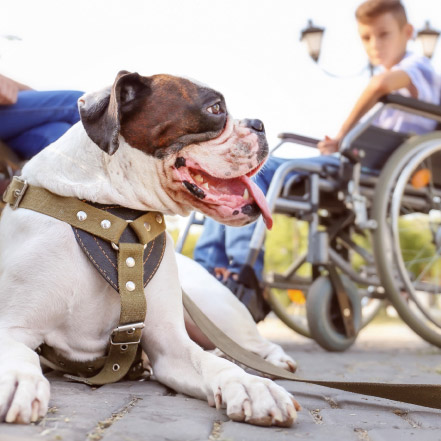 As 2020 brought hard times to many, giving back to those in need never seemed more important. Just ask Alesia Visconti, chief executive officer and president of FranServe, Inc., the world's largest franchise consulting and expansion organization, who has allocated more than $65,000 to worthy causes. By Rochelle Miller
FranServe Looks Forward to Giving Back in 2021
As 2020 brought hard times to many, giving back to those in need never seemed more important. Just ask Alesia Visconti, chief executive officer and president of FranServe, Inc., the world's largest franchise consulting and expansion organization, who has allocated more than $65,000 to worthy causes.
"We are a purpose-driven organization," explained Visconti, who has even coined the acronym "PDO" for companies that uphold such values. While Visconti is proud of the business milestones FranServe and its 600+ consultants have achieved, she is especially proud to call FranServe a "PDO." Through Fran-Aid, the company's initiative dedicated to social responsibility, Visconti looks forward to ensuring that FranServe continues to do its part in the year ahead.
"We have a moral obligation to give back to the world on a bigger level," she said. "We strongly believe in giving back, and that's why we never hesitate to give to some of the world's most needed and extraordinary organizations."
The organizations supported by Fran-Aid run the gamut, helping a wide range of those in need across the globe. For example, Fran-Aid supports VetFran (vetfran.org), a non-profit program of the International Franchise Association Foundation that helps veterans find the right business opportunities in franchising while easing their career transition from military to civilian life. FranServe donated $10,000 to the program to help veterans continue to realize their potential through franchising. While only 7% of the U.S. population are veterans, former members of the military make up a sizable 14% of franchise owners in America.
"It is incredibly important to me to give back on a global basis in ways that we can because it is about changing people's lives," Visconti said.
As an animal lover, Visconti's efforts also aided animals that fell victim to wildfires. Their plight inspired Fran-Aid's $5,000 donation to WIRES, an organization that supports the healing and recovery of more than one billion species affected by the devasting brush and forest fires in Australia.
Visconti believes it's only natural that franchise consultants possess an innate desire to help others since their mission is to help prospective entrepreneurs find the perfect business fit at no cost to them. "We have an obligation to help people find their career bliss," she explained. "We change people's lives."
Another worthy cause selected as a recipient of Fran-Aid's generosity is Freedom Service Dogs of America (freedomservicedogs.org), which is an organization that trains and gifts service dogs to those in need, from children with autism to veterans with PTSD. The organization has been the recipient of Fran-Aid's most sizable total contribution to date of more than $30,000.
FranServe has also donated more than $20,000 to Susan G. Komen (komen.org), the international organization dedicated to breast cancer research as well as community health outreach, advocacy and programs in more than 60 countries.
Visconti believes business owners have an obligation to help others – even when it may seem like monetary contributions hurt the bottom line.
"Every CEO wants to be able to be profitable. You need to have that basic business mentality," Visconti explained. "But there has to be something beyond that. It can't just be about money."
For more information about FranServe's services or about becoming a franchise consultant, visit franserve.com.
– Rochelle Miller