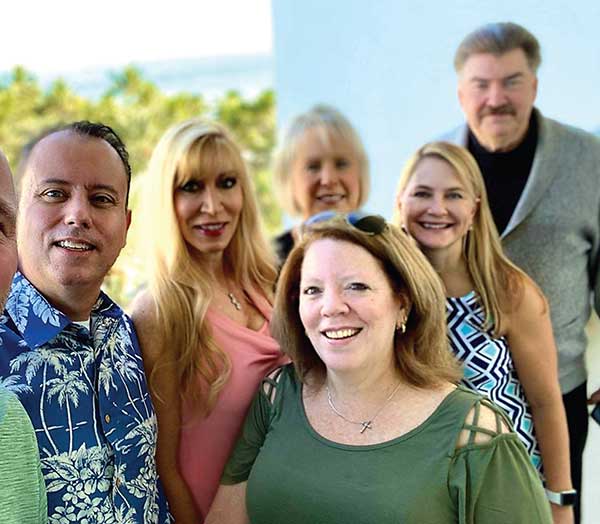 With more than 3,500 franchises available, FranServe consultants not only help aspiring entrepreneurs navigate through the daunting process of selecting a business, but they also foster key relationships with franchisors. By Rochelle Miller
Moving FranServe #FranForward in 2020
Gathering in sunny Miami Beach at the Fontainebleau Hotel for their annual strategy planning session, the executive team of FranServe had much to celebrate. After all, it was a record-breaking year. But this was no time to rest. The team was instead focused on planning big initiatives for 2020.
FranServe, Inc. is the largest franchise consulting organization in the industry. It helps people find their perfect franchise and become business owners. The organization also helps people become FranServe franchise consultants.
"It's not looking back at our success; it's about looking forward," explains Alesia Visconti, Chief Executive Officer and President of FranServe.
Visconti has even coined a new phrase – "FranForward" – reflecting not only the rapid growth of the franchising industry but also FranServe itself. The term seems to suit the company since its consultants help prospective franchisees move forward in what can be an overwhelming process in brand exploration and selection. With more than 3,500 franchises available, FranServe consultants not only help aspiring entrepreneurs navigate through the daunting process of selecting a business, but they also foster key relationships with franchisors.
The best part for future franchisees in working with a FranServe franchise consultant is that there are no costs for the guidance and expertise and no additional cost in acquiring a brand's unit.
As the company moves "FranForward," it is busy planning its annual convention and expo – and for the first time, it will be at "the Most Magical Place on Earth," Walt Disney World's Yacht & Beach Club, July 12-15. The event provides opportunities for FranServe franchise consultants to network with franchisors and industry professionals. Everyone is excited about the speakers: keynote speaker Catherine Monson, the 2020 Chair of the International Franchise Association, and guest speaker Bobby Chung, a renowned E-2 Visa expert and immigration attorney.
FranServe convention attendees will also enjoy specially-planned events, such as dinner in the American Adventure Rotunda and a private firework viewing from the France Pavilion at Epcot. Last year's convention, which was held at a Colorado resort, drew more than 400 participants, and this year's event is projected to host even more.
"2019 was our best year ever in every way. We anticipate blowing that away for 2020," said Visconti. "Franchising is on fire, and it's showing no signs of slowing down. In fact, just the opposite. More people want to own their own businesses."
There is also another aspect of franchising that is growing by leaps and bounds, and that is franchise consulting.
Franchise consulting is one of the lesser-known paths in franchising. Helping others find their dream business is often a dream business in itself for people. "They realized they could provide a valuable service for others," Visconti explained. "Serving as a franchise consultant provides flexibility – they can work from anywhere in the world and not be limited by a territory," she added. And Visconti would know since she initially joined FranServe as a franchise consultant herself before becoming president and chief executive officer.
"The franchising industry is growing so rapidly that there simply aren't enough franchise consultants to keep up with the demand," Visconti explained. "We're an underserved market, which is why we are looking for talented people who want to join our winning team. It's a thrilling field for sure!"
For more information about franchise opportunities, including franchise consulting opportunities with FranServe, visit: https://franserve.com.
– Rochelle Miller