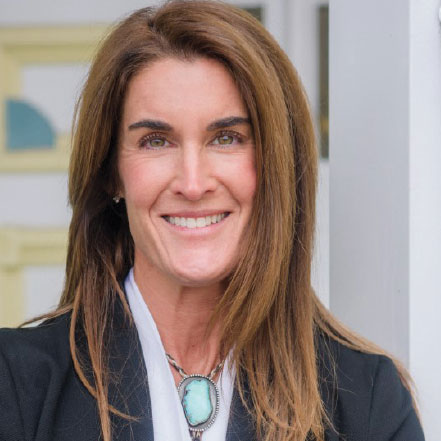 Before becoming a Home Helpers® Home Care franchisee in Bergen County, New Jersey, Kristin Shute came from a long line of family entrepreneurs and grew up in a family business that started in 1895. By Cindy Charette
The Desire to Nurture
Before becoming a Home Helpers® Home Care franchisee in Bergen County, New Jersey, Kristin Shute came from a long line of family entrepreneurs and grew up in a family business that started in 1895. "I inherited my entrepreneurial spirit from my father, and from a young child I knew I always wanted to start my own business, but I also knew it had to be meaningful to me," Shute shared.
When Shute's mother was diagnosed with a rare form of cancer in 2002, the journey to caring for a loved one was quickly in front of Shute and her family. Through this experience and seeing so many others in need of care for loved ones, she was inspired to research the home care industry and started a Home Helpers Home Care franchise in 2009.
Home Helpers Home Care felt right from the start. "The owners were so willing to share their stories and they had a tremendous passion for what they do," Shute recalled.
As she grew her business, Shute was still caring for her mother when her father was diagnosed with Alzheimer's disease. Even with the help of her brothers and other family members, the journey was challenging.
"I juggled it as gracefully as I could while also caring for my own children, running a business and tackling everything that life hands you. We eventually had home care brought in to be an extension of our family. We couldn't have done it without the caregivers. This experience provides me with great passion, the ability to relate to the families we work with and makes what I do as meaningful as it could possibly be," she shared.
Reflecting on her franchise experience, Shute said she believes that her biggest success has been starting something from the ground up and nurturing it into a thriving business. "The journey of business ownership is challenging, constantly changing, and requires hard work and grit, but it is equally as rewarding," she added. "Seeing the difference we have made in thousands of lives makes all the challenges well worth it. From improving the quality of life of the people we care for, to offering peace of mind to families, to providing careers for our exceptional caregivers – I am so grateful to have touched so many lives."
Cindy Charette