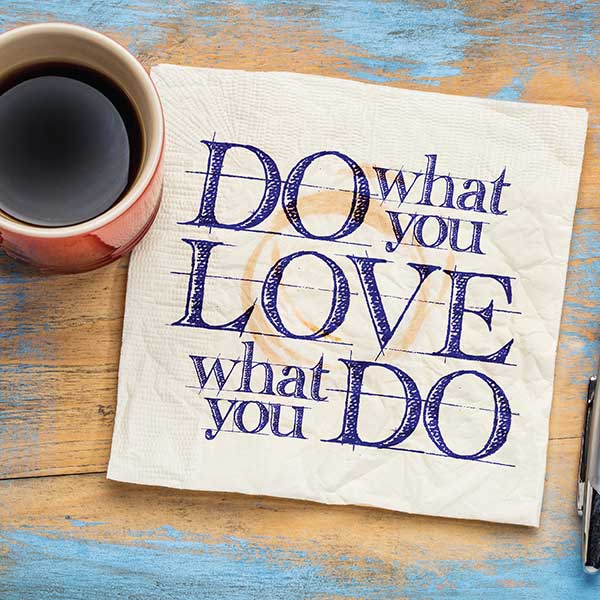 Franchise consulting isn't a "job." It is a path to earn a living with love and passion while helping others achieve their dream jobs of business ownership. By Don Clayton
My dad always told me that earning a living working for someone else, while doing a job that was mundane and inconsequential – was work. But earning a living while doing a job that I love and have passion for, while helping others achieve higher goals – was love. Only after becoming a franchise consultant did I truly understand his point.
FranServe franchise consultants work with investors seeking to own or invest in a franchise. The franchise consultant builds a bridge between the investor and the franchise brands, helping the investor narrow down the overwhelming number of choices. It's a highly gratifying career, both emotionally and financially. FranServe consultant Phil Nelson, CFC, put it this way, "I get to help people achieve their dreams, and that is rewarding on many different levels." Franchise consulting is more than earning a great living, it's also about lifting others up and creating entrepreneurs – which boosts jobs for our country's economy! Being able to wake up every morning knowing that you're making a difference is exhilarating – and something most people don't currently experience at their work.
Given that franchise consulting is a true love affair, numerous couples decide to do this together. As FranServe consultant Libby Baucom, CFC, describes, "My husband and I are both consultants, and I LOVE that this business is something we have taken on together. We are enjoying doing this together – learning more about each other even after being married for over 20 years!"
And yes, the freedom. Who doesn't love the freedom to choose? FranServe consultant Michael Lipscomb, CFC, explains, "Being a franchise consultant allows me the time to train and play an active role with my kids without compromising my financial needs and ambitions. This business allows me the opportunity to make money and be free."
As you can see, franchise consulting isn't a "job." Instead, it is a path to earn a living with love and passion, free from the "ball and chain," while helping others achieve their dream jobs of business ownership – all while boosting the economy! Love and passion vs. work. That is what makes franchise consulting so unique.
– Don Clayton
Don Clayton has spent more than 17 years helping others achieve their dream of business ownership. Starting as a franchise consultant for FranServe in 2012, he quickly became a top producer. His passion for the business led Don to the position of VP of Talent Acquisition, where he is committed to recruiting qualified candidates who are likely to succeed. For more information on franchise consulting, please contact connect@franserve.com or visit www.franserve.com.